Crosshill win Province Knockout Final
23 October 2017
Report from Andrew Kerr on last night's Province Knockout Final
A Gangrels Rink under skip Ernest Mutter took on Bobby Ireland's Crosshill Rink in the final of the 2017 Province Playdown tonight.

It was nip and tuck all the way with Gangrels drawing level to head into the last end at 5 all. Unfortunately, Ernest's last stone failed to take out Crosshill's single counter and hands were shaken.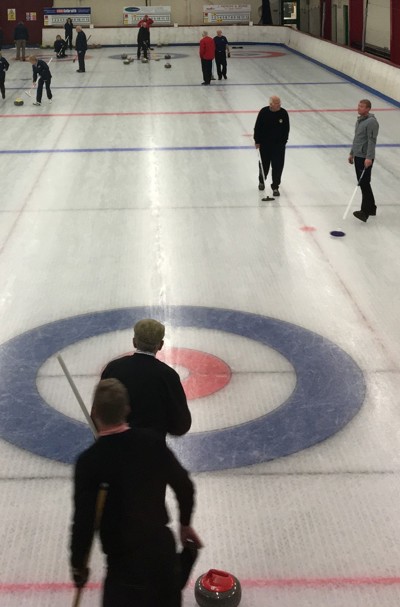 Congratulations to the Crosshill rink of Alex Connell, Russell Boyd, Bert Andrew and skip Bobby Ireland. Commiserations to the Gangrels Rink of Jim Dunlop, David Hope, Jimmy Begg and skip Ernest Mutter.
Back to news <