Highlander Bonspiel 2018
05 February 2018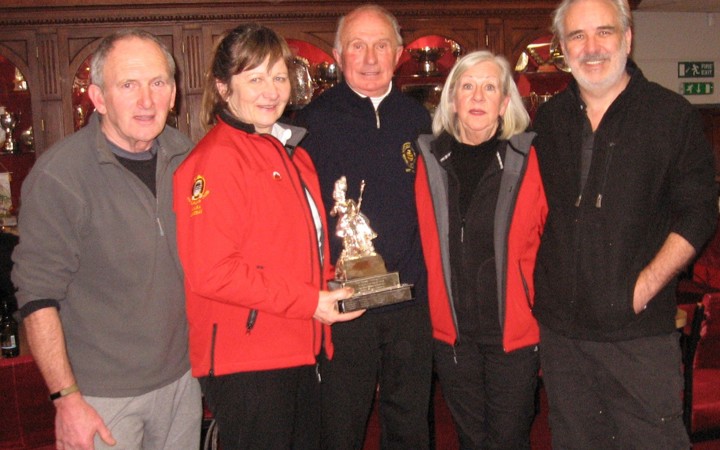 Ten rinks participated in the Highlander Bonspiel.
Thw winning rink was Skip Mara Lindsay, Gordon Johnstone, Alison Young and Steve Gillies.
Second was rink Skip Jim Wilson, Gillian King, Malcolm Rae and Freda Miller.
Sponsorship was courtesy of Unique Menswear, Ayr.
Photo  L/R :   Gordon, Skip Mara, Sponsor Mr Bert McKay, Alison and Steve.
Back to news <