Hugh Fergusson Plate Results
30 March 2018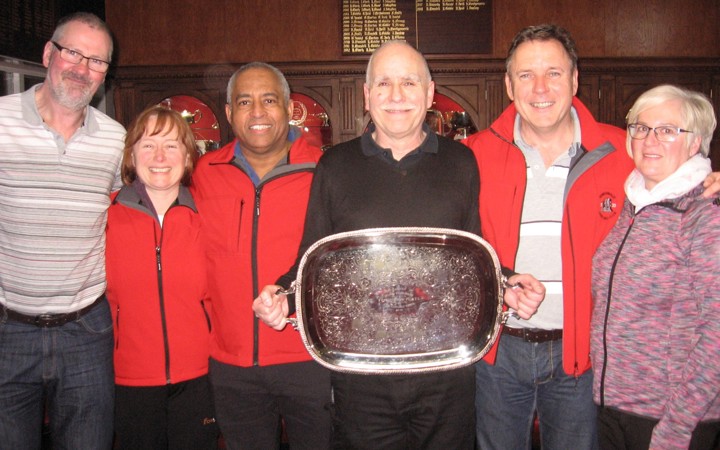 Twelve rinks participated in  the final competition of the season, the Hugh Ferguson Plate played over a four day period at Ayr Curling Club.
Winners of Section A were Skip John Evans, David Kerr, Chris and Lynne Rowley.
Second was Skip Jennifer Mutter, Mark Meehan, Alison Alexander and Murray McHarg.
Winners of Section B were Skip Shaun Rennie, John Davers, Jacob Whittle and Liz Boswell.
Second was Skip Keith Rennie, Morag Evans, Janice Sutherland and Willie Scott.
Winners of Section C were Skip Hubert Ireland, David Hope, Ewan Marr and William McHarg.
Second was Skip Charlie Steele, Bill Aitken, Elizabeth Shaw and Charles Sutherland.
Sponsorship was courtesy of Morag Evans and John Davers Fencing.
Photo  L/R :   Sponsor John Davers, Lynne & Chris, Skip John, David and Sponsor Morag Evans. 
Back to news <