Mair Bonspiel 2018
01 March 2018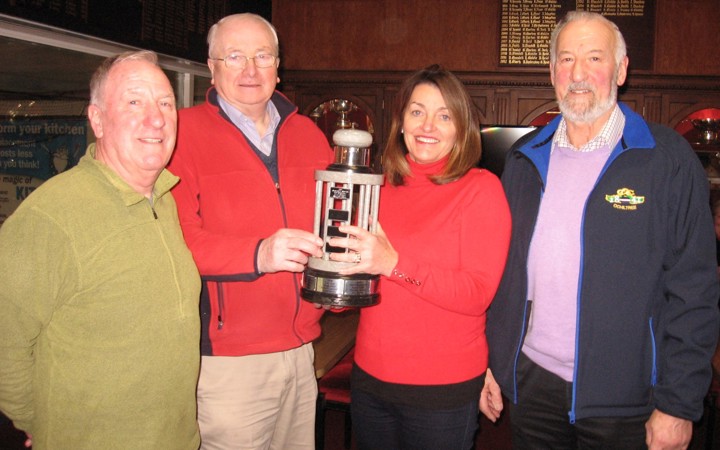 "MAIR  FUN"  was held at Ayr Curling Club as 12 rinks took part in the 14th anniversary Willie & Nessie Mair Memorial Curling Cue Bonspiel.
A fun day when everyone used the cue to curl and sponsorship was courtesy of the Mair Family.
Winner was Skip Tom Barr with Frank McHugh and Robert Kerr.
Second was Skip Ed Baines with Wilson Mitchell and Owen McLarty.
Third was Skip Jennifer Mutter with Jean Storer, Mary Shaw and Helen Young.
Photo  L/R :  Frank, Skip Tom, Sponsor Mrs Elspeth Mair , Robert Kerr.
Back to news <