Maxwell Trophy Finals - Ayr - 13th March
08 March 2018
The finals of the Maxwell Trophy will be held at Ayr next Tuesday, 13th March.
The Maxwell is played by three teams from each ice rink qualifying through play off games throughout the season.
So far, we know that the holders, Ayr, have qualified along with Dumfries in their section, and there are still four teams in contention in the other one.  The four teams, from which two will qualify, are Borders, Lanarkshire, Forfar and Kinross.
The semi finals commence at 10.30 on Tuesday, with the finals at 2.30 pm.
You can follow the results by clicking here, but why not come along and support your local teams.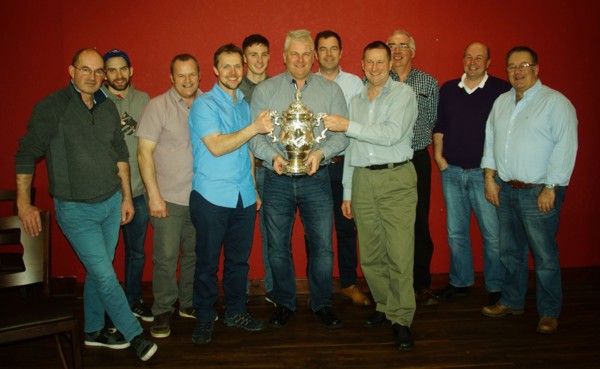 Last year's winners with the Maxwell Trophy
Back to news <