Miller Cup Results
02 February 2018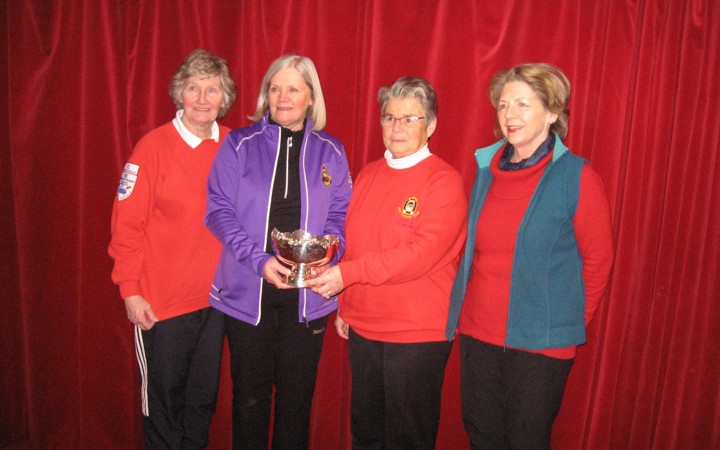 Six rinks only competed for the annual Miller Cup, also fondly known as "The Grannies".
Winning rink was Skip Margaret White, Elspeth Drummond, Liz Boswell  and Lina Borwick.
Second was Skip Carol Simpson, Robina Gilbertson, Bella Kennedy and Sheila Millar.
Sponsorship was courtesy of Arcana Spa, Ayr.
Photo  L/R :  Liz, Skip Margaret, Elspeth and Lina.
Back to news <