Olympic Festival at Ayr this weekend
07 March 2018
Ice Hockey, Skating and Curling are getting together this weekend in an Ice Festival to celebrate the recent Winter Olympics.
Each of the sports will be holding a Come and Try session at the times shown in the poster, so please come along to see how the sport operates and have a go.
The curling is on Sunday at 11.00 am when Scott Andrews will be holding our Come and Try session. Anyone who is able to give some assistance would be very welcome.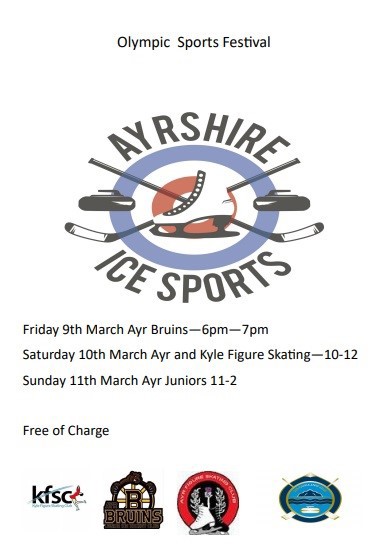 Back to news <