Orr Ewing Trophy Winners
21 March 2018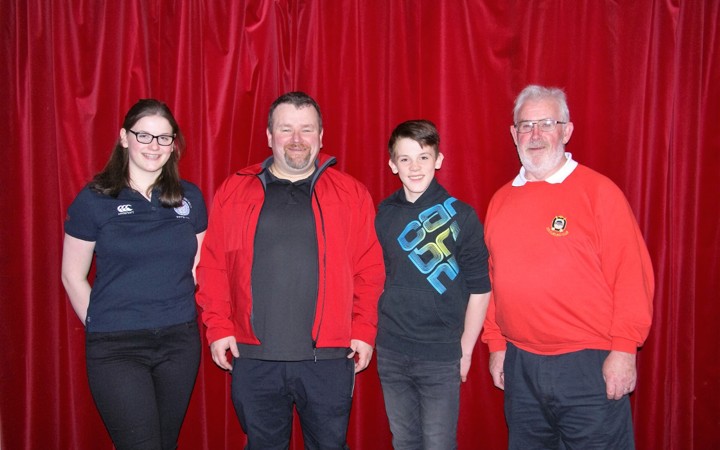 Pictured above are the winners of this year's Orr Ewing Trophy.
Karen Shepherd (skip), Logan Collins, Murray McHarg and Bill Alexander
Six mixed rinks of two juniors and two adults took part in the Orr Ewing on Sunday 11th March. A very good day was had by all in what turned out to be a very close competition.
The winning rink skipped by Karen Shepherd, third Bill Alexander, second Murray McHarg and lead Logan Collins won by one end.
Thanks to everyone who supported on the day.
(and thanks to Alison Alexander for the report)
Back to news <