Robert Clark's Sorn Rink win Eglinton Jug
21 October 2017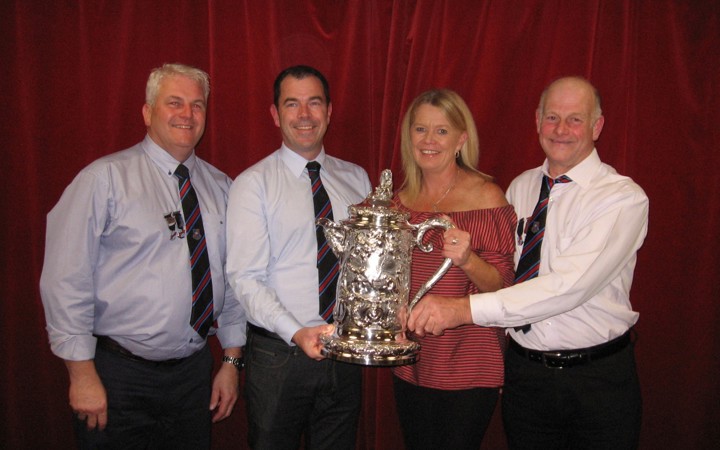 Sorn have won the Eglinton Jug. Robert Clark's team of Murray Stevenson, Gail Thomson and Johnny Johnston beat the Stewarton Heather team of David Mundell, David Reid, Tom Reid and Douglas Reid in this evening's Final.
Robert and his team were runners up last year to the Sorn rink skipped by John Johnston.
And the year before that David Mundell's team won the trophy.
Thirty four teams competed over three days of competitive curling in a well organised event, which has been played for by Ayrshire clubs since 1851.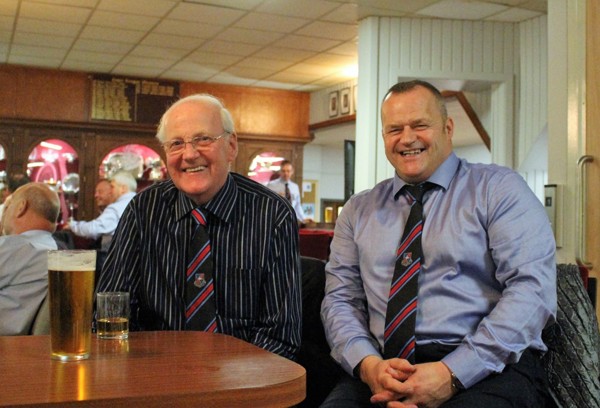 Jack and Neil enjoying themselves and showing off their Eglinton Jug ties!
Back to news <