Super League 2017/18 Finals Night
06 March 2018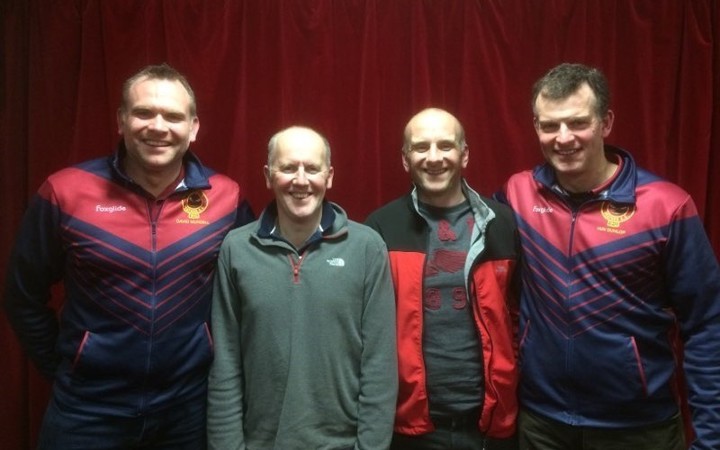 On Friday 2 March 2018, the final night of the Ayr Superleague season was held.
The league is contested over the season with 12 rinks taking part, playing each other once.
David Mundell's rink (pictured above) with Ricky Goldie, Alan Smith and Ian Dunlop, won the closely fought league and were presented with their winner's prize money by Liz Goldie, Chairman of Ayrshire Curlers Ltd who sponsor the Superleague along with QTS and the Hillhouse Group.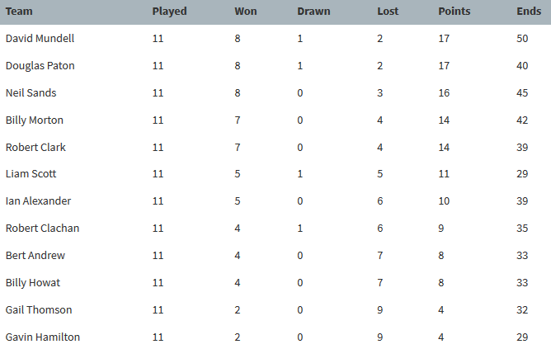 On the final night, the Superleague is split into three sections - top 4 in the league, middle 4 and the 4 strongest, and play a knock out format for further prize money. The "gold" winners were Billy Morton's rink with Ian Alexander's rink taking "silver" and Bobby Ireland, the "bronze". As you might expect, the final night is a good social night !!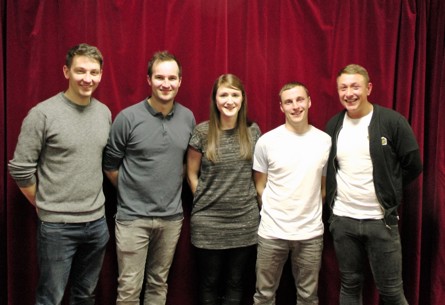 Billy Morton's rink - Jay McWilliam, Billy, Babs McFarlane who played in Billy's rink during the season, Colin Forrest and Russell Boyd.
Back to news <