Team Hardie are World Mixed Champions
15 October 2017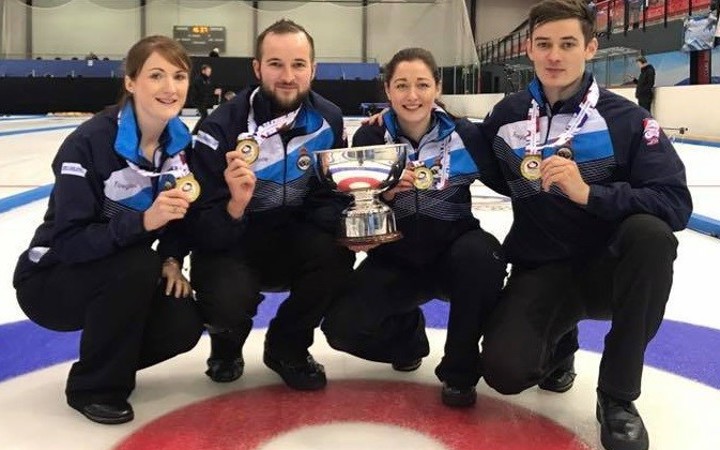 Congratulations to Grant Hardie, Rhiann McLeod, Billy Morton and Babs McFarlane who beat a determined Canadian Team at an extra end to win the World Mixed Curling Championships in Champery, Switzerland.
They put the Canadians under pressure and deservedly were 4-1 up at the 4th end break. But the opposition fought back, by scoring a two in end 7 and stealing one at the last end to force an extra end.
Grant played an immaculate double take out with his last stone to score three and win 8-5.
I'm sure all at Ayr CC are delighted that Billy and Babs are our latest World Champions.
I'd like also to mention another Ayrshire success, with Stuart Wilson winning the Scottish Senior Mixed Championships last week, as part of Graeme Adam's rink. 
Back to news <