Tom and Mattie Smillie Quaich
27 February 2018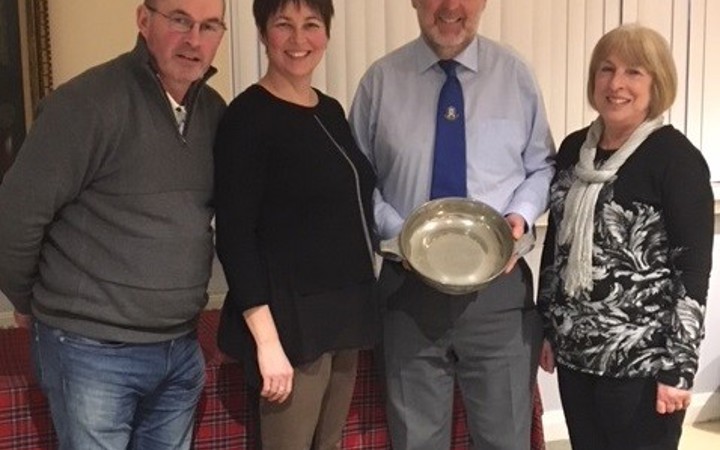 Three rinks headed off on Monday morning to face not only the "beast from the east" but, more importantly, the Borders' curlers in the annual intercity for the Tom and Mattie Smillie Quaich.

Following lunch in the Cross Keys Hotel we headed up to the Ice Rink where we were met by Colin Stirling, our own William Goldie's father in law.

On sheet 1 Lorna Alexander along with VP Bob Edwards, Bella Kennedy and Ed Baines took on a Rink skipped by the Kelso Ice Rink manager, Graeme Baxter.

On sheet 2 Bert Andrew, Anne Kerr, Andrew Kerr and Moira Drummond had England internationalist Judith Dixon to contend with whilst, on sheet 3, President Dave in a Rink skipped by Gavin Morton with wives, Jean and Lil ( that's not Gav with two wives !!) played Colin Stirling's Rink.

Lorna was up against it from the start whilst Bert had the edge on Judith - just. Gavin meantime got off to a great start before Colin reeled him back but Gav held on so that Ayr won two games and with Gav being the highest up, the Quaich was presented to President Dave to take back to Ayr.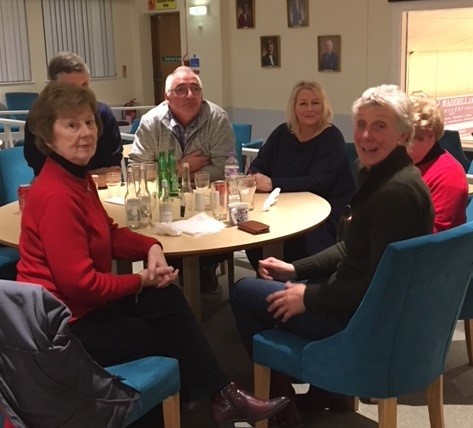 Thanks to Andrew Kerr for the above report.
Back to news <