Troon Portland are Runners Up in National Masters
22 January 2018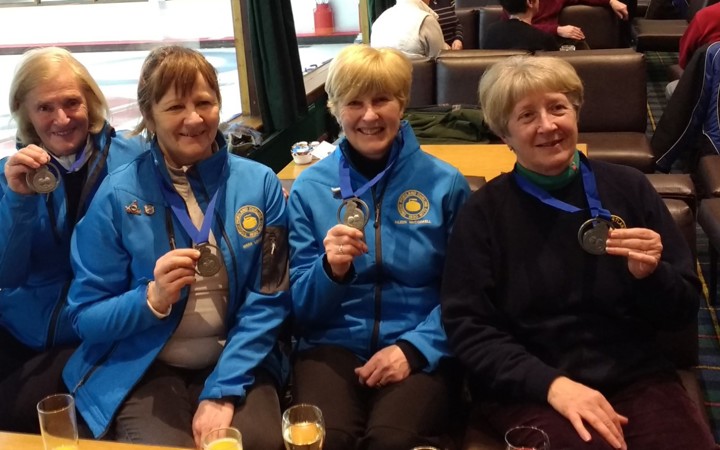 Congratulations to the Troon Portland Rink of Aileen McCorkell (skip), Mara Lindsay, Robina Gilbertson & Fiona Bain.  Yesterday they reached the final of the National Masters competition at Greenacres.
They are pictured above with their Silver Medals.
In the final, they came up against Elaine Semple's Greenacres rink, who had beaten them in last year's semi final.  Aileen's team got off to a great start but lost a big end in the 6th and eventually finished 10-6 down.
Peter Wilson's rink won the men's final.
Back to news <