Troon Portland win the Finnie Kettle
01 November 2017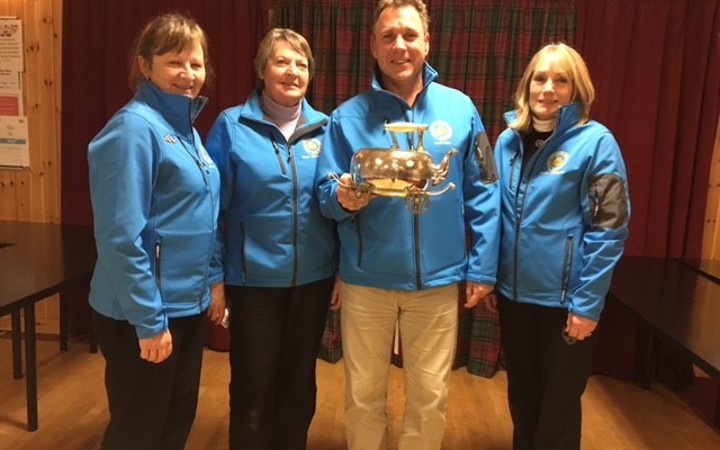 The Finnie Kettle is a competition played between clubs in parishes north of the River Irvine and those south of the River Irvine.
It has been played since 1869 and is organised each year by Dundonald CC.
This year the winners were from south of the river and the highest up rink on the winning side was Troon Portland, pictured above.
Skip David Kerr, 3rd Mara Lindsay, 2nd Wendy Hollingworth, lead Janice Sutherland
For a more detailed report on the history of this long standing competition click on this link.
Back to news <