Dundonald CC - Croquet afternoon
09 July 2018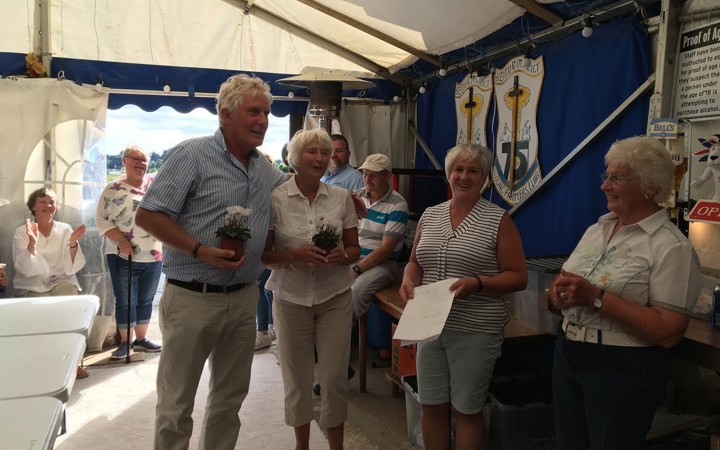 News of another of Ayr's curling clubs enjoying a glorious summer afternoon. This time Dundonald have been playing croquet.  Thanks to Andrew Kerr for the report. Glad it was a good day, after last year!
"Dundonald CC held their summer croquet outing in glorious weather last Sunday courtesy of Jean and Robin Archibald at Glenburn Dairy in Loans.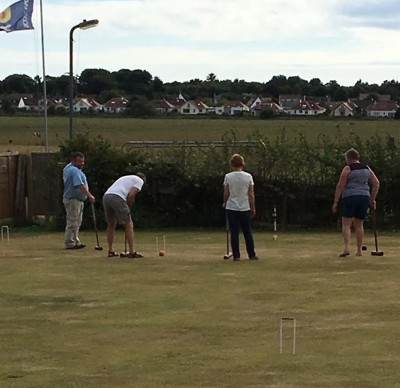 35 members, partners and guests found out that croquet is not quite the genteel game some might have thought as their opponent whacked their ball away from the hoops rather than trying to go through themselves ! However, it was all in fun and a great afternoon was had by all.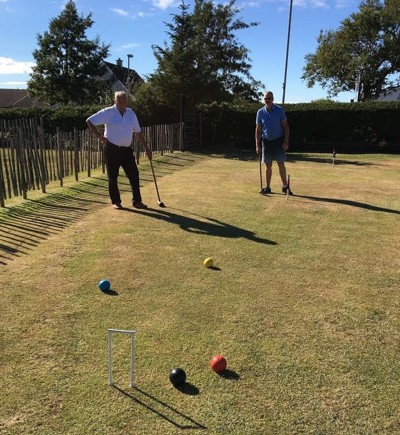 The high road winners were Katie Dykes and Jack McGeoch with Aileen Kerr and Gemmill Jack runners up. Robert Wilson was awarded the Broadlie Brick "dressed up" in a lawnmower box for his efforts on the day.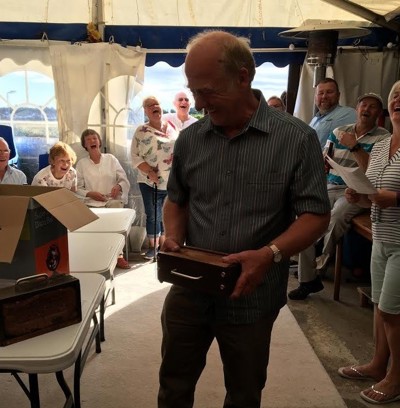 Just like Wimbledon strawberries and ice cream were consumed before those at the "coo's tail" adjourned to the Cochrane Inn for supper.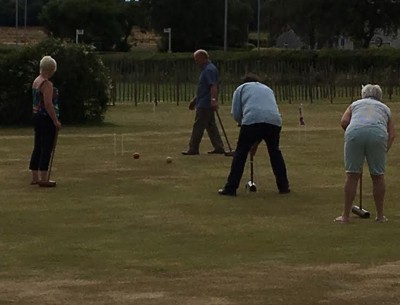 A great afternoon and evening with over £200 raised for funds going towards the Club's 200th Anniversary celebrations in 2020."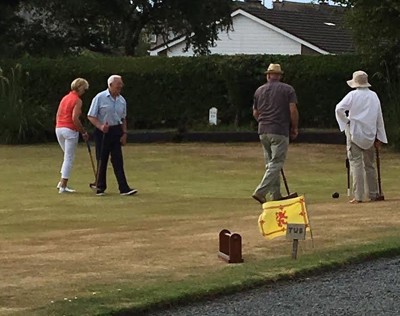 Back to news <