Ladies Closing Day
25 March 2019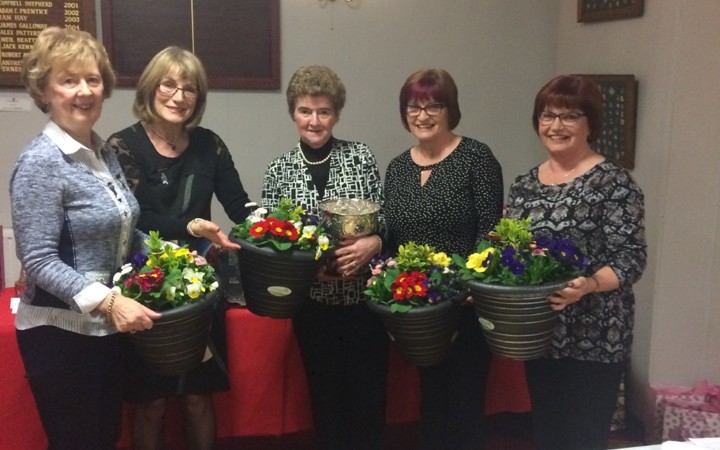 The Ayr Ladies had a successful closing day on Friday 22/03/19.  40 ladies curled with a break for mulled wine and hot chocolate.  We were joined by a few more ladies and had dinner, our AGM and Prizegiving.  
At the AGM election for the new committee took place and Isla Robison accepted her Presidents badge from outgoing President Janice Sutherland, Aileen McCorkell was elected as Vice President and Lillian McIntyre and Fiona Ross were elected as ordinary members.  Thanks were given to Jane Hepburn, Gillian McDonald and Gillian King for their hard work during their time on the committee. 
I would like to wish President Isla, Vice President Aileen, Lillian McIntyre, Fiona Ross and the rest of the Committee a successful upcoming season. 
The Prizegiving was followed by fun and games. We had a "guess the baby competition" with the prize kindly donated by Liz Boswell.  Gillian McDonald our Quiz Maestro then tested our skills with a great quiz. Thanks Gillian. 
Please see here for a selection of photos of the night.
Janice Sutherland
Past Ladies President
Back to news <