Ladies win at Stirlng
19 October 2018
Falkirk Ladies V Ayr Ladies 18/10/2018 (Falkirk 2 – Ayr 20)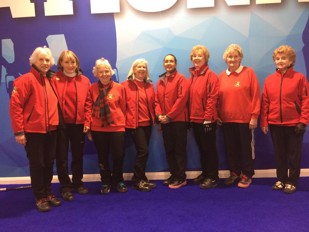 A delightful day was had by all in Stirling.  Two rinks, skipped by Anne Kerr and Elly Branch, were hosted at the National Curling Academy in Stirling by Falkirk Ladies. 
The NCA venue was new to all and certainly inspired some strong curling as the two Ayr teams both managed comfortable wins.
Thank you Ladies for a great day out.
Back to news <