Maple Leaf Bonspiel
28 October 2018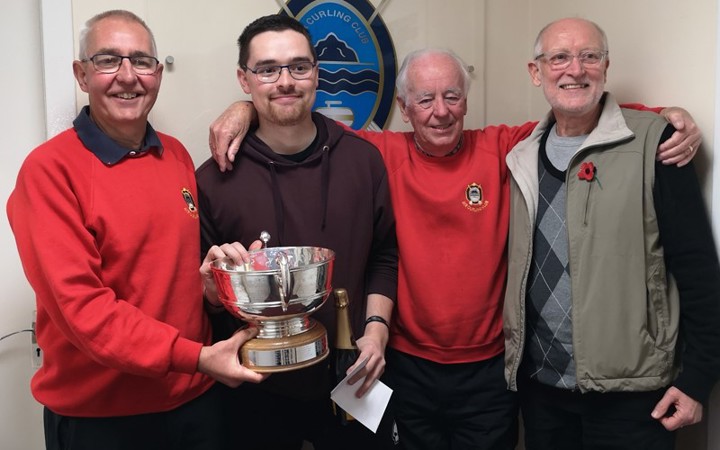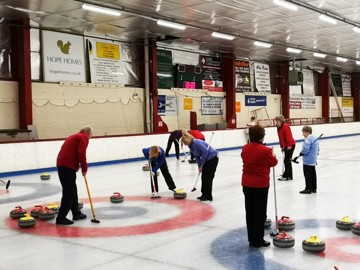 The first Sunday bonspiel of the season, the Maple Leaf, sponsored by Pieroni & Sons of Ayr, was well attended, with 48 players, including one junior.
Charlie Steele's rink of Jacob Whittle, Bill Abbott and Douglas Haddow lifted the trophy with three wins out of three. The final game was against Ed Baines with President Bob Edwards, Bill Black and Helena Walker. Charlie established a substantial 6-0 lead after two ends, only to give away a two followed by a four. The fifth and final end was "winner take all". Ed had a stone buried before Jacob played a briliinat 3-stone raise to lie the shot. With Charlie closing the door, Ed's final stone had little chance, and Charlie happily took one shot.
The next Sunday Bonspiel is Bell Quaich on 25 November 2018.
 Young Matthew is in good hands!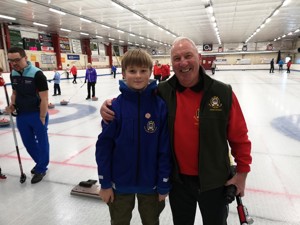 Back to news <