Men's National Masters Championship
10 November 2018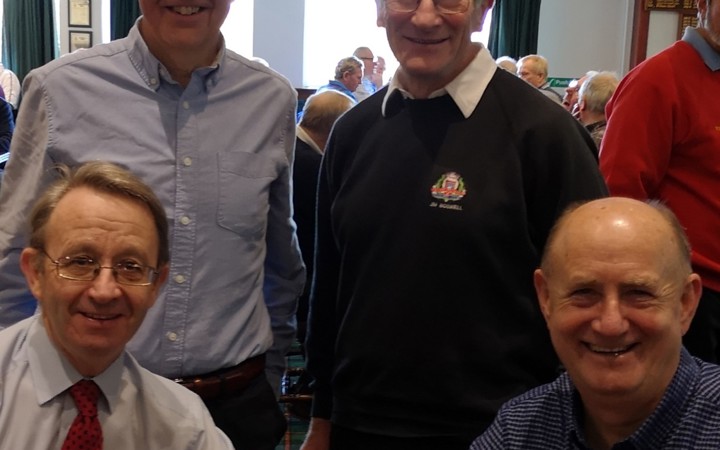 The Men's National Masters Championship qualifying was held at Greenacres on 6 to 8 Nov 2018, with two rinks from Ayr.
Jim Wilson with, Alan Grant, Rob White and David McIntyre lost their first game, but came back with a good win over Christie Rink, but unfortunately lost their next two games, ending up 4th in Section A.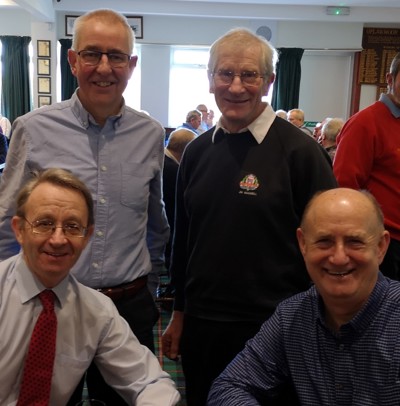 Jim Boswell's rink of Charlie Steele. Charles Jackson and Robert Boyd started slowly on Tuesday morning losing a 5 at the first end, however rallied against Graeme Adam to almost snatch a point, going down 7-8. In the second game, another loss in the first end, this time a 3, served to inspire the rink to take a well-deserved 8-6 victory.
After that, the rink played much better with two easy wins, 12-3 over McGlynn from Forfar and 14-2 over Vincent from Perth.
They finished second in Section C, meaning they now return for the finals at Greenacres 17-20 January 2019.
Back to news <