Miller Cup Winners
25 January 2019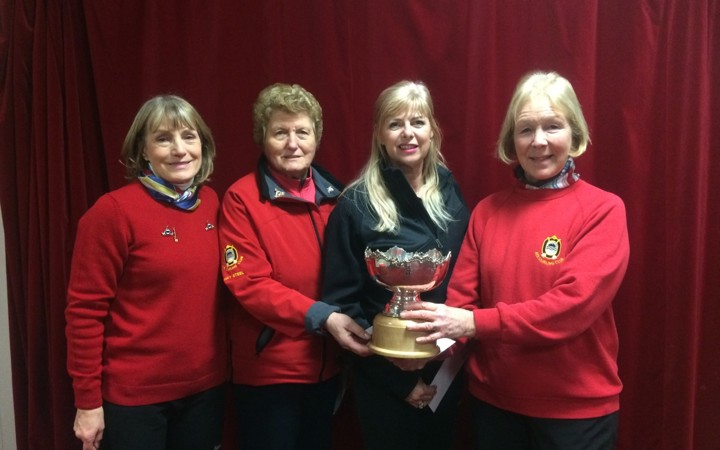 The Miller Cup or "Grannies" competition was played on Thursday 24th January by the ladies section. A very enjoyable day was had by 8 teams. 
The winning team was skipped by Carol Simpson with Gillian Macdonald, Janice Sutherland and May Steel.
The runners up were skipped by Joanne Fergusson with Katey Pieroni, Una Semple and Sheila MacDougall. 
Thank you to all concerned and in particular to our sponsor Arcana Spa, Ayr.
Back to news <