Stewarton Heather win Ayrshire Province Knockout
15 March 2019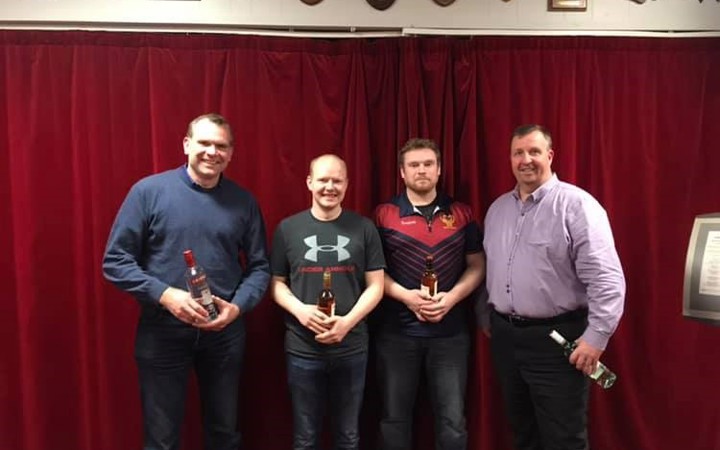 The final of this year's Province Knock Out was held on 14th March between Bobby Ireland's Crosshill rink and a Stewarton Heather rink skipped by David Mundell.
Singles were exchanged in the first two ends but Stewarton then forged ahead with two threes and a single and although Bobby picked up a three of his own, the deficit was too much and Stewarton took further singles and secured the win.
Congratulations to the Stewarton Heather rink of David Mundell, Alex Wilson, Jock Craig and Dougie Reid who will now go forward and represent the Ayrshire Province in the National Province Championship in November at Greenacres.
Back to news <