Super League Week 8
04 January 2019
Super  League resumed on 3 January after the Christmas break.
On sheet 1 tight game between Billy Howat and Doug Paton saw Billy take the honours 4-3.
On sheet 2 Ian Alexander's rink skipped by Mark Pieroni with Tom Andrews we're convincing winners 6-3 against George S. McNaughton.
On 3 it was Shaun Rennie skipping Liam Scott's Rink against James Dykes skipping Team Hope with Charlie Steele. Two 3's in the first two ends did the damage giving Shaun a great start and allowed them to run out winners by 7-4.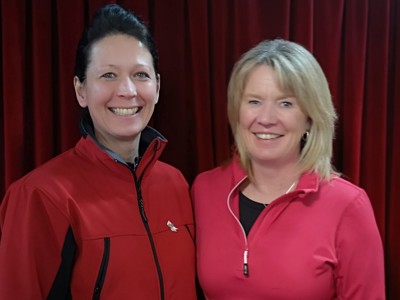 On sheet 4, the girls were in sparkling form against Booby Ireland winning by 9-4.
Drama on sheet 5 where David Mundell was 7-3 up after 6 ends against Billy Morton's Rink only to lose a 2 and then a 3 to go down by 7-8. Billy meantime was away playing in the Perth Masters leaving David Reid to skip his rink.
Finally on sheet 6 it was the league front runners Robert Clark up against Neil Kennedy skipping Neil Sands' rink. All square after 5 ends at 4 all before Rab eased away with a 3 and a single to remain out front in the league with an 8-4 win.
The rink was looking great after the Christmas break - all credit to Jim Mcinnes and his team of icemen
Back to news <