Ayr Junior rinks at Junior cup challenge
06 January 2020
The new year started with a bang for Ayr junior club. 2 rinks represented Ayr at the Scottish Curling Junior cup challenge hosted by Braehead.
Rinks skipped by Ryan Kennedy and Logan Middleton played well throughout the weekend.
The initial game on Saturday against Forfar saw one win and one loss for our young rinks.
The second and third matches against Kinross and Gogar Park didn't go so well but both teams held their heads up and came back on Sunday to win all of their games against Hamilton and Dumfries.
This leaves Ayr sitting comfortably in 3rd position for next season. Very well played!
Rinks
Ryan Kennedy, Karen Shephard, David Murray and William McHarg.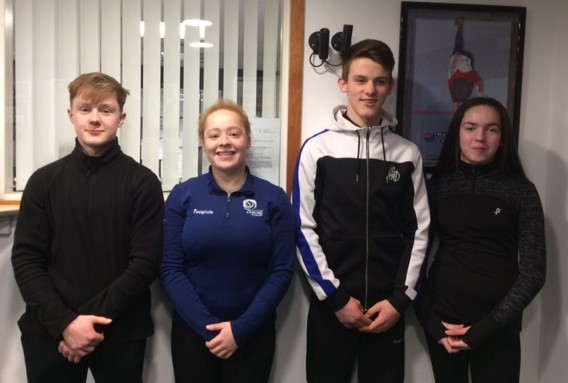 Logan Middleton, Beth Rowley, Murray McHarg and Natasha Watson.
Back to news <