Craft Fair Help Wanted
18 September 2019
Gavin Morton needs help! He is one of the organisers of Craigie Community Council's Craft Fair. The event will be held on Saturday 17th November and they are looking for craft makers to rent tables to display their wares.
If you can assist, or know of someone, please contact Gavin on  
gavin318@btinternet.com.
Of course, everyone will be welcome to attend on the day and help fund a community defibrillator.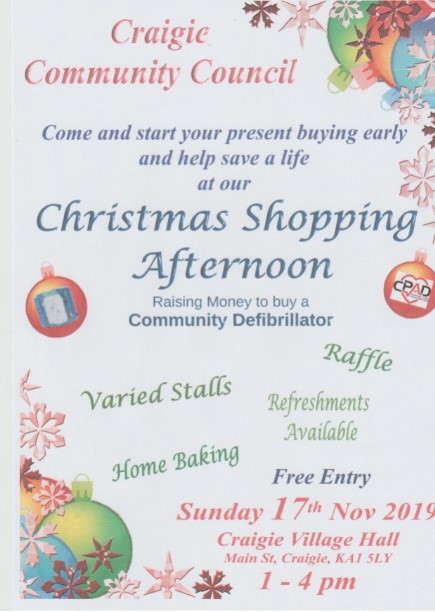 Back to news <