Dundonald's Christmas Fun Night
20 December 2019
Dundonald held their Christmas Fun Night on the 18th and filled all 6 sheets of ice with Dundonald members and guests from other clubs. President Morag Evans had introduced some novel scoring allowing one rink to take a nine in one end resulting in much hilarity !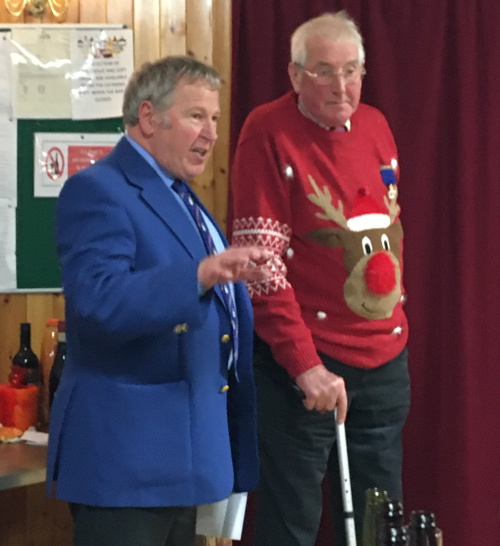 After the game we had an excellent Christmas dinner also attended by a number of former Dundonald curlers at which David Goldie was presented with a medal for having been a member of the Royal Caledonian Curling Club for 50 years by Club Secretary and RCCC Vice President Andrew Kerr.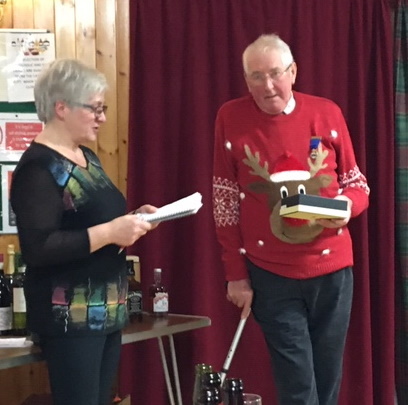 David was then presented with a commemorative quaich by President Morag who also presented a Christmas hamper to Liz Goldie recognising the contributions they have both made to curling over the years.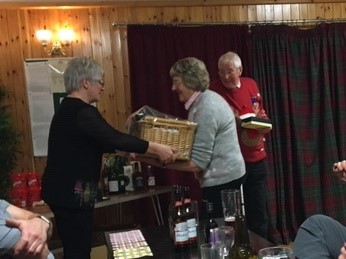 Back to news <