Excellent Quiz Night
02 November 2019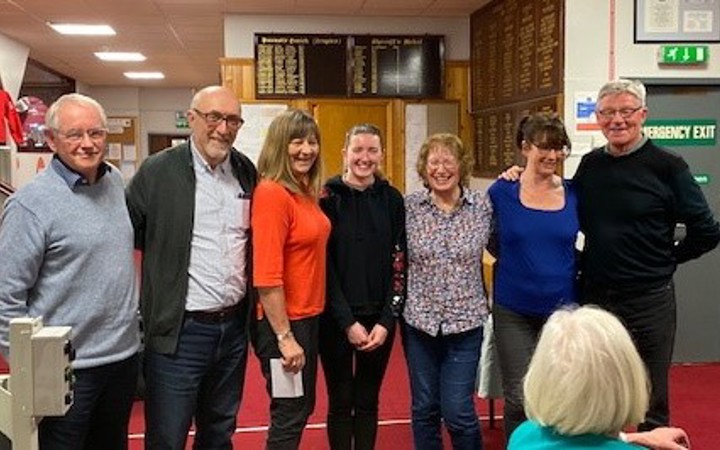 There were over 100 contestants at last night's quiz and a thoroughly good time was had by all.
The winners, pictured above receiving their prize from Rachel Ireland, were Fullarton's Gold:- Ronnie Peat, Jim Paxton, Mara Lindsay, Jennifer Peat, Liz Paxton and Jim Lindsay.
Fullarton's Gold scored 58.5 points to beat last year's winners Disnae Disasters by a couple of points.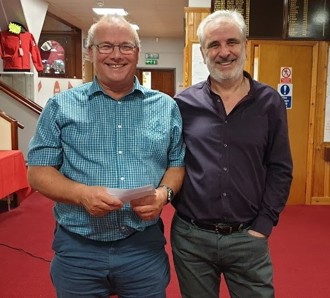 Brian Hignet and Steve Gillies are here shown collecting their prize on behalf of their team.
Robert, Isla and all their helpers are to be congratulated on an excellent evenng.  There were a large number of raffle prizes, Gillian MacDonald was a first class questionmaster and everyone enjoyed themselves.
Back to news <