Harry Hart Trophy
21 November 2019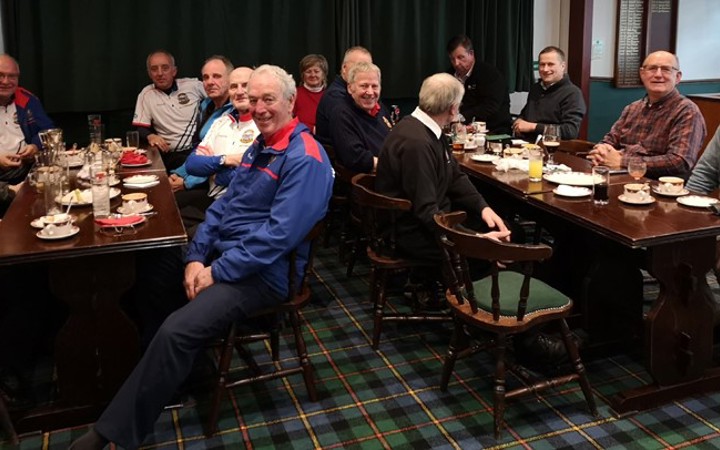 Harry Hart was, for those who don't know, the hirer of rowing boats off the shore at Largs and he presented a cup for annual competition between the Ayrshire Province and the Renfrewshire 12th Province.
Renfrewshire were the holders having won last year at Ayr but the three Ayrshire rinks headed off to Greenacres on the 20th November determined to wrest it back to Ayrshire.
Half way through the games the omens were looking good. Province President Billy Howat was well in control of his game against Donnie Sheddon and while Jack McCorkell was under the cosh against Billy Hawthorne, Jim Boswell was 7-2 up against Colin McDougall.
Just to show that you should never count your chickens, Jim then lost a 4 followed by two 2s to finish losing by 7-10. Jack's fortunes didn't improve either and his Troon Portland rink went down 1-12 leaving Billy as the only Ayrshire rink to record a win by 11-3.
With Billy Hawthorne's rink being the highest up in the winning side they took the trophy back to Gourock and extended an invitation to play the game at the Waterfront the next time it is Renfrewshire's turn to host.
Thanks to all the Ayrshire curlers who took part -
Jim Boswell, Charlie Steele, Robert Boyd and John Walker.
Jack McCorkell, Mara Lindsay, Charlie and Janice Sutherland
Billy Howat, Dougie Reid, Corrie Lawrence and Andrew Kerr
Back to news <