Henderson Bishop Playdowns Results
19 November 2019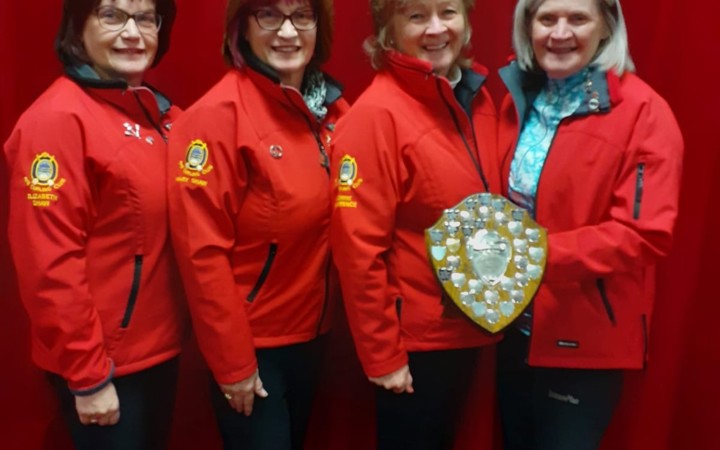 The semi finals and finals of this national ladies qualifier took place today at Ayr Ice Rink.
Of the eight original team entries, and following the playdowns on 3rd November,  four teams met today in the semi finals. Because of the number of teams entered for this RCCC Competition, two teams would qualify from Ayr for the Scottish finals.
Team Gail Thomson played team Margaret White and team Anne Kerr played team Beresford Ladies.
Teams Margaret White and Beresford Ladies prevailed to qualify for the national finals which will be held at Curl Aberdeen, 27th Feb- 1st March, 2020.
The ladies to represent Ayr Curling Club at Aberdeen in the Henderson Bishop National finals are as follows:
Margaret White (skip), Corrie Lawrence, Mary Shaw, Elizabeth Shaw.
Beresford Ladies- Gillian Macdonald (skip), Carol Simpson, Una Semple, Evelyn Girvan. 
The finals were then played between team Margaret White and team Beresford Ladies to establish the winners of the ACC Henderson Bishop Trophy, the Mair Shield.
After a closely fought game, Margaret Whites team were the winners of the Mair Shield.
All games were played in the true spirit of curling and enjoyed by a group of supportive  spectators.
Many thanks to all competitors and to those who offered their support! (and to Corrie Lawrence for the above report).
Back to news <