Opening Bonspiel 2019
17 September 2019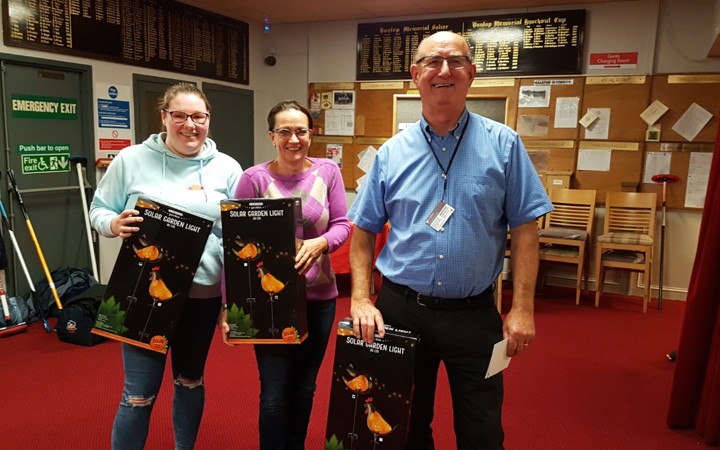 Presidents Robert Boyd and Isla Robison had an excellent Opening Bonspiel yesterday. The Ice Rink was full with 12 teams in each of the two sessions.
Robert and Isla are pictured above with fellow team member Amy, receiving their prize for second place in Seesion 2. They were pipped for first place by the Kirkoswald team skipped by James Galloway, shown below.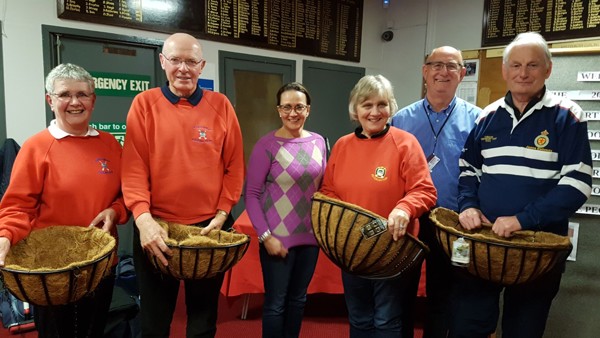 Third was Jim Boswell's team and the Booby prize was won by Land O' Burns.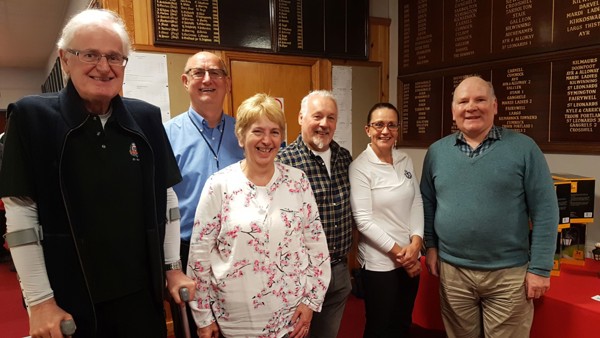 In the first session, Mick Shaw skipped the winning Galston rink, Rob White and his Dalmellington team were 2nd and Land O' Burns took 3rd place.
Thanks are due to the Edwards family for contributing the prizes and also to LImekiln Caterers for an excellent meal.
More photos of all the prizewinners can be found in the gallery here.
Back to news <