President's Day Race Night a Great Success
24 February 2020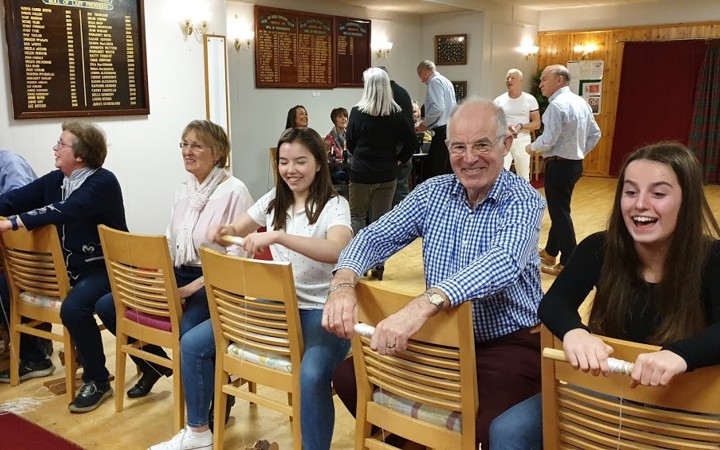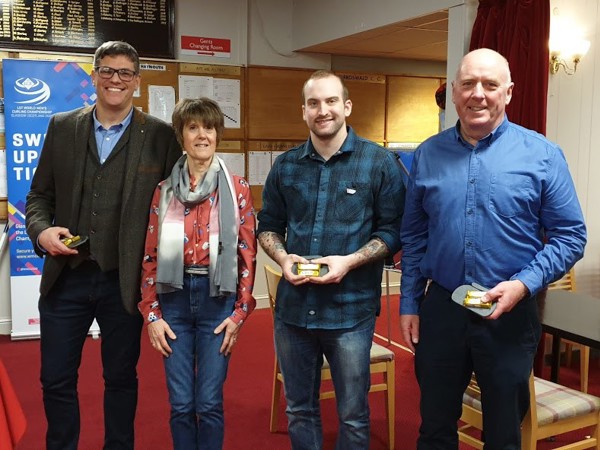 The Curling was good with lots of prizes available and the catering from Steven and Hazel was first class, as ususal.
After the meal there was a very entertaining race night. Ths was in aid of the Teenage Cancer Trust and an amount in excess of £1800 was raised to that most worthy cause.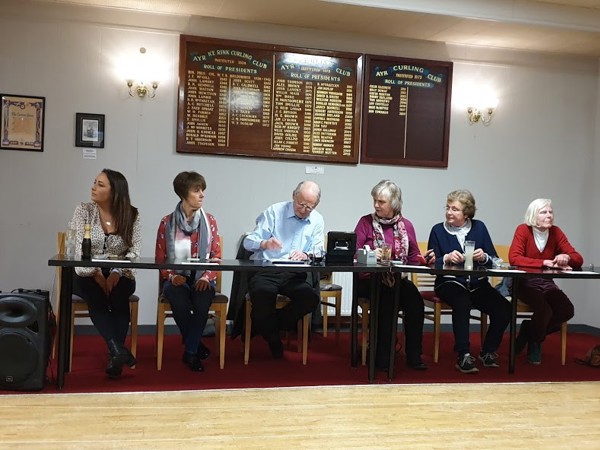 James Galloway is pictured above explaining to all the bookies how to ensure that nobody won too much money.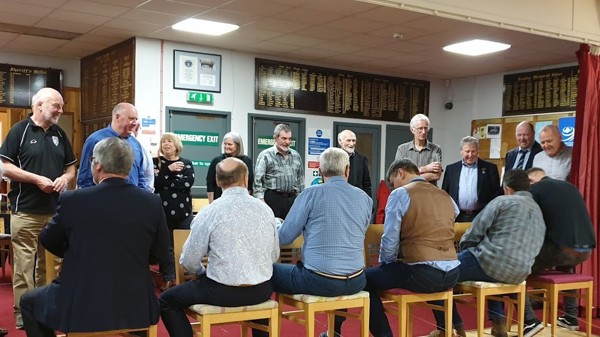 Most people had an opportunity to be a jockey and the crowds were looking carefully to see who had the best wrist technique to be a winner.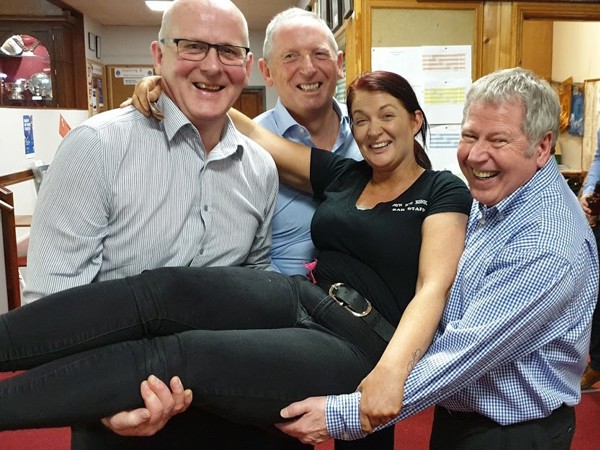 All the race winners competed in the final race and Sinitta was certainly the winner with these three punters.
Click here or go to the gallery for more pictures.  And well done to Robert for having a great night as the climax to a very good Presidential Year.
Back to news <