Ayr's New Development Officer
22 October 2020
Ayr Ice Rink Welcomes
Development Officer Angela Kyle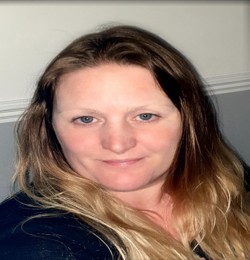 We are very pleased to announce the recruitment of our new Development Officer, Angela. Angela commenced her role at the beginning of the season
New to curling, Angela's' background is in marketing and development. She has previously worked with charities and business; managing teams of people; developing marketing campaigns and engaging with the public. With a wide range of skills using social media platforms and publishing, we know these skills are exactly what Ayr needs to market curling to the people of Ayrshire.
Over this month Angela has been meeting with Ayrshire Board, Ayr Committee, curlers and coaches to start scoping out the background to Ayr Curling issues. She is working the Development Group to create our targets for the next 12 months with Scottish Curling and build on the plan to increase participation of curling in Ayr.
I hope you will join me in welcoming Angela to our Icerink and to curling and I know she looks forward to meeting you all in the coming months on or off the ice.
Lynne Rowley
Chair of Ayr Development Group
Back to news <