We're Curling Again
29 September 2020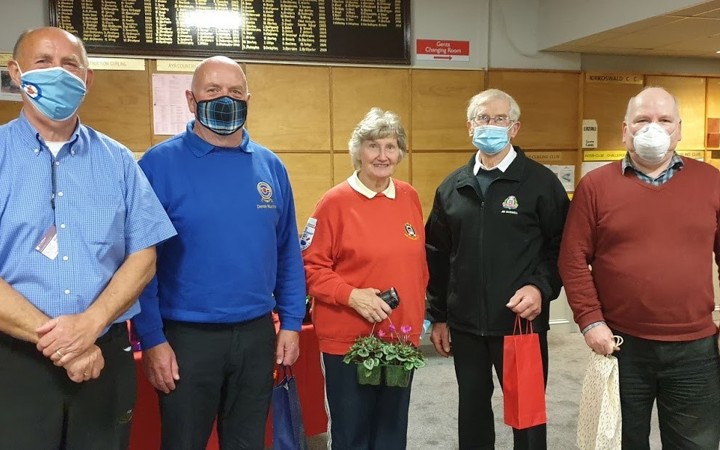 Ayr Ice Rink is curling again.  Pictured above is the Galston team who won the first session in yesterday's Opening Bonspiel.
They are receiving their prizes from President Robert Boyd.  Robert has headed a team who have worked exceedingly hard over the summer to refurbish the Ice Rink and make sure that we can all curl in a safe and friendly environment. 
It certainly worked.  The lounge has been refurbished and looks fantastic.  There is a one way system in place to safeguard us and ensure that contact  with others is as safe as possible. And the ice was good!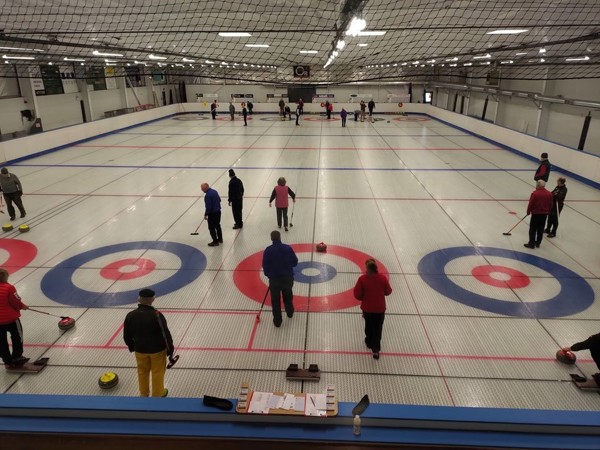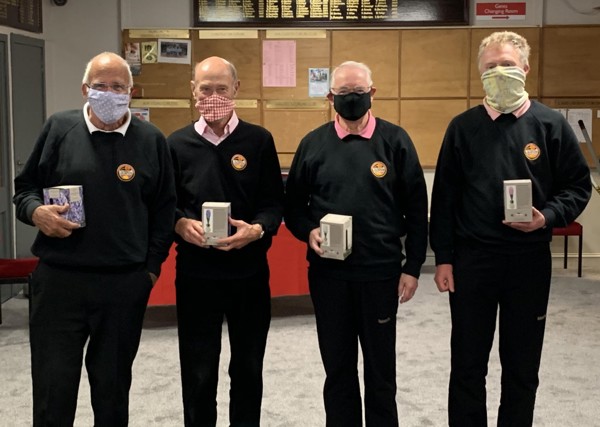 Here with their prizes are second placed The Gangrels - not to be confused with The Bandits.
Third place in the first session was Sorn.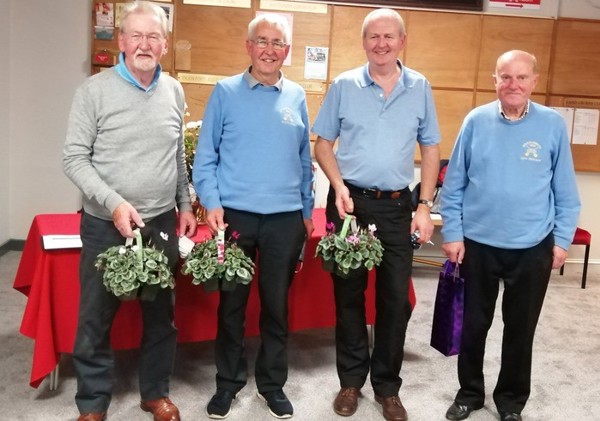 The second session was won by Ayr & Alloway, pictured above, with a great 11-2 victory to mark the start of their season.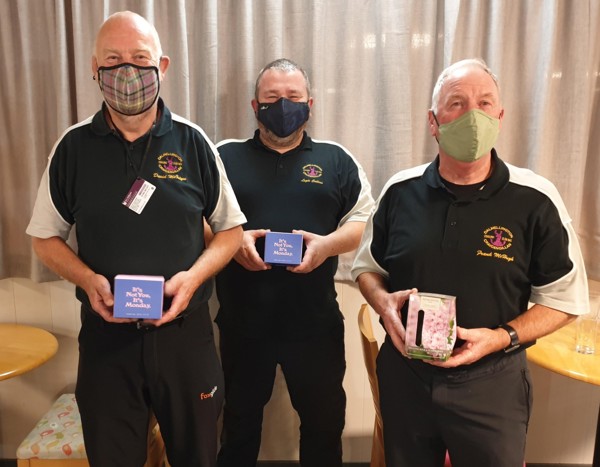 In second place was Dalmellington.
All in all it's just great to be back!
Back to news <