Bell Quaich Bonspiel
17 January 2022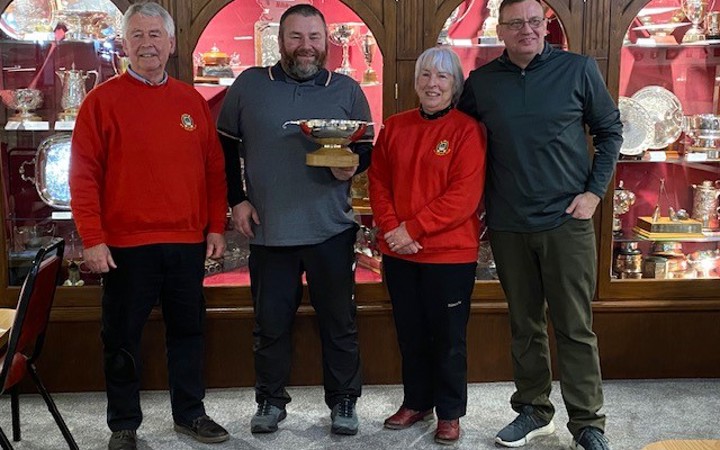 Ayr Curling Club's first competition for the New Year was the Bell Quaich Bonspiel and won by Skip Colin Naismith, Logie Collins, Lillian McIntyre and Alan Gail.
Second was Skip Jim Wilson, Third and Fourth were Skips Jack McCorkell and Rob White.
Sponsorship was courtesy of Tam's Brig MOTs and Alan Simpson Car,  Tam's Brig. 
Photo  :  L/R  Skip Colin, Logie, Lillian and Alan.
Back to news <