Glasgow Ladies v Ayr Ladies
19 November 2021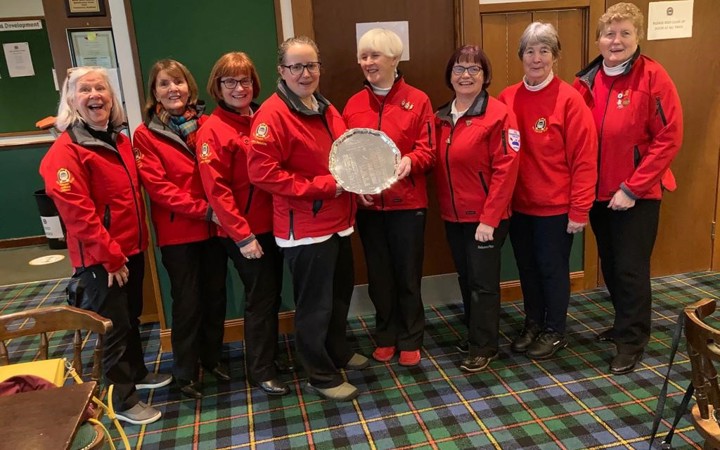 On Weds 17 November, Ayr Ladies played in their first Inter City match of the season in an away match against Glasgow Ladies at Greenacres. This was an excellent outing for Ayr Ladies with both teams winning their games. Team McCorkell, skipped by Aileen McCorkell, 3rd Elizabeth Shaw, 2nd May Steel and lead Linda Stewart had a very good 6-5 win. Team Mason, skipped by Lisa Mason, 3rd Mary Shaw, 2nd Freda Miller and lead Alison Young had a very good 7-5 win.
According to records our connection with Glasgow Ladies dates back to 1939 when they were invited to play Ayr Ladies in their opening ceremony.
The war years prevented any further games until 1949 when Mrs Janie Glen presented the trophy that we now play for each year.
The very fact this has been an annual event since 1949 is amazing!
Due to the fact there was no game last year there will be a year missing on the salver - just a thought, perhaps it should be added with 'Covid' as the winner!



Back to news <