Hart Trophy Results
03 November 2021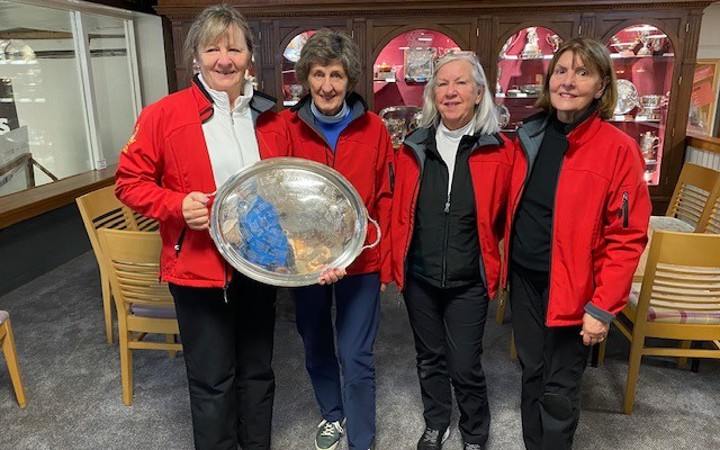 2nd November 2021
Everyone who attended the Hart Trophy today enjoyed a very good tournament. 8 teams took part in the Schenkel Competition sponsored by Hope Homes Scotland Ltd.
We were happy to welcome Maureen Parker's Team from Stranraer. It was interesting to meet new  players and we appreciated them travelling the distance to be with us.
We had good curling , good food and lots of chat, excellent ice and 2 fantastic scorers in Robert Boyd and Bert McKay.
1st Place     Mara Lindsay, Kirsty Letton, Alison Young and Freda Miller  -  pictured above.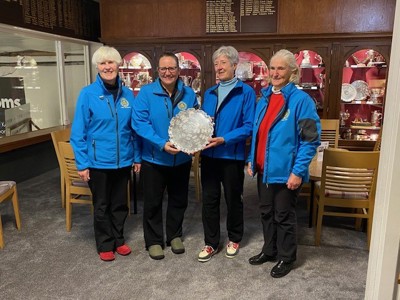 2nd Place    Aileen McCorkell, Lisa Mason, Robina Gilbertson and Fiona Bain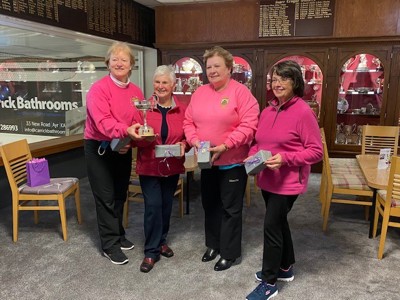 3rd Place    Maureen Parker, Linda Shaw, Linda Haswell and Patricia Boult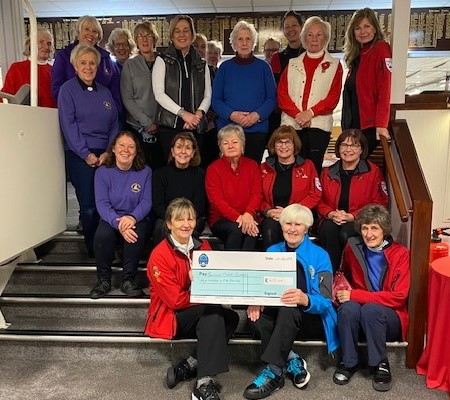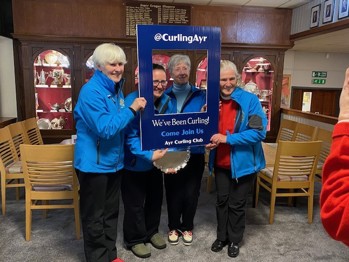 Congratulations to all the winners and thanks to everyone who took part and who helped make the day a success.
Aileen McCorkell
Lady President
Back to news <