Highlander Bonspiel Result
25 October 2021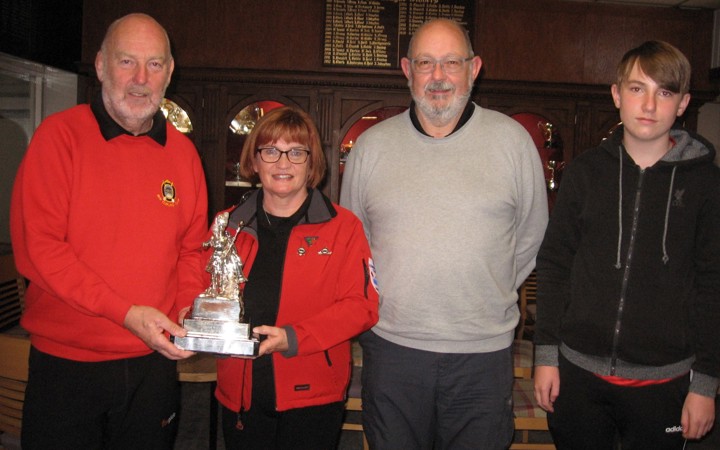 Yesterday was our first Sunday Bonspiel of the season, and a great day was had by all. The winning rink was skipped by Dave McIntyre, 2nd place skipped by Carlos Von Heddegem with 3rd & 4th places skipped by Colin Naismith & Donnie Sheddon.
Pictured above are the wining rink of Dave McIntyre, Mary Shaw, Fraser Hogg and Jack McCann.
 Thanks are due to many people for making the day a success. Unique Fashions were the sponsor and in addition to providing prizes for the first 4 winning rinks, everyone was a winner as they were presented with a small bottle of wine and soft drinks being provided to the juniors. Lorrie & Ian worked tirelessly to provide a wide range of appetising snacks & light meals throughout the day, the bar was managed very ably by Amy, and as always our ice men ensured we had very good ice for every session. A special thanks must go to Robert Boyd and Peter Galloway who vary ably carried out the scoring for the day.
Of course the greatest thanks must go to everyone who came along and participated in the day in the true spirit of curling, with a special mention going to the many juniors who came along and supported the day.
The next monthly Bonspiel of the season is The Galbraith Bonspiel which will be held on Sunday 28th November.
Back to news <