Robert Boyd - Honorary President
10 May 2022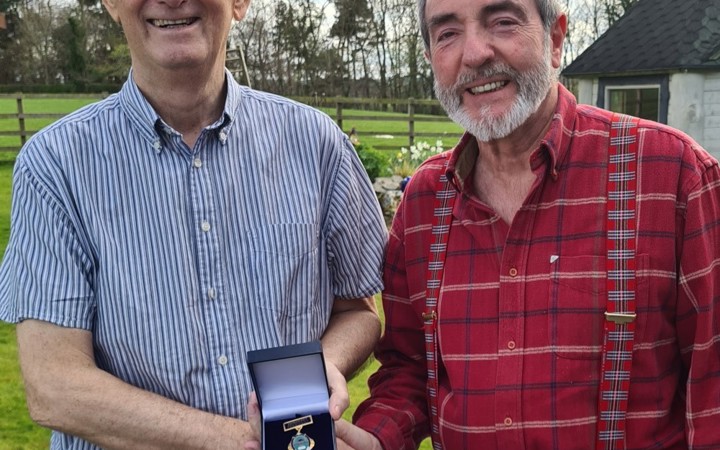 Robert Boyd was recently presented with his badge, confirming his award as Honorary President of Ayr Curling Club.
Robert is not keeping in great health at the moment, but was very cheery and proud to receive this honour.
President Rob White and Charlie Steele visited Robert and Kim at their home on 18 April 2022 to make the presentation, and Rob handed over the citation below: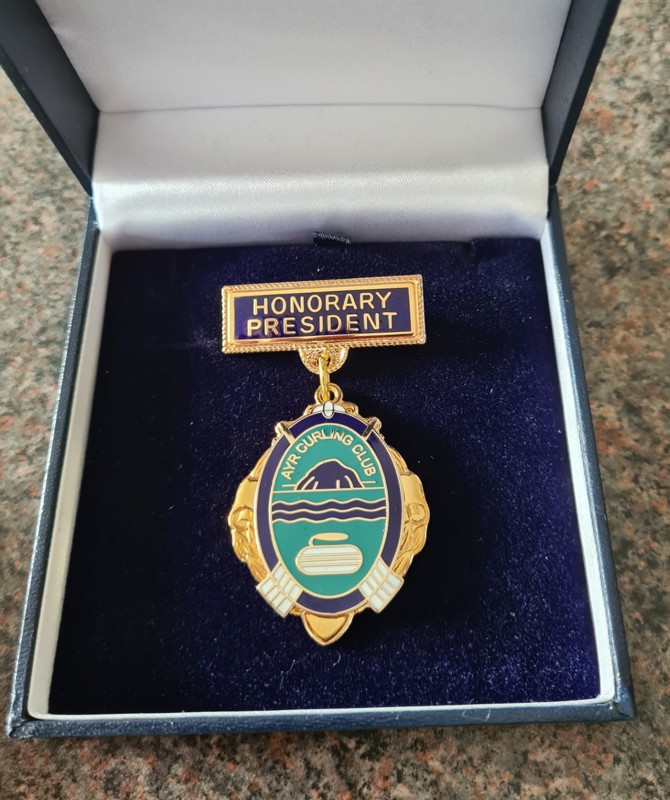 Robert Boyd  -  Honorary President.
Robert, on behalf of the members of Ayr Curling Club it is our pleasure to appoint you as Honorary President of the club.
The bestowing of this honour is in recognition of all your efforts and hard work in ensuring the ancient sport of curling was thriving in Ayr.
Your dedication in helping to organise the coaching for all levels of curlers, improving the facilities in the ice rink, serving as president for two terms, leading the development group and sitting on the committee for a very long time, has at last been recognised in this prestigious award.
You are following in the footsteps of some other very worthy curlers such as Hubert Ireland and John Findlay and are just as deserving of the title for your efforts in advancing the best of the old traditions of our great sport.
We now would like to present you with your badge of office.
Back to news <