Superleague Final Night
23 February 2022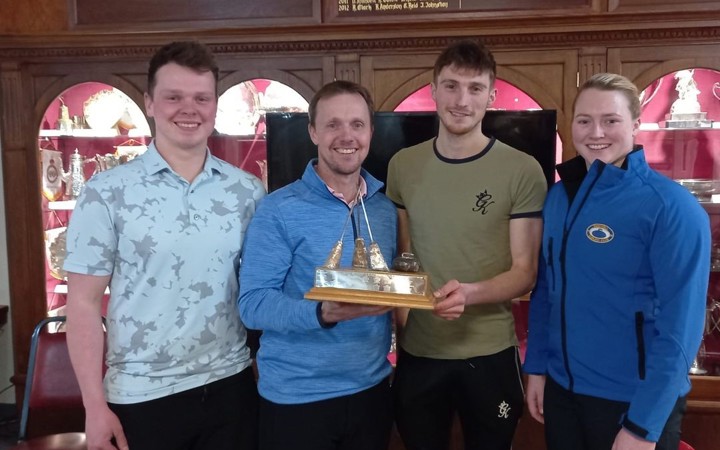 After a keenly fought league campaign which covid tried hard to disrupt, Thursday night was quite a climax.
League positions couldn't have been any tighter with Rab Clark's rink playing Neil Kennedy's for top spot, and other placings in league were also too close to call.
The few spectators who turned up, were treated to "Olympic" standard curling across all the sheets with the winner not decided till the last stone of the competition. 
Neil managed a one shot steal at the 8th end to seal the victory and come top, equal on points, ends but with a slightly better shot difference than Rab. 
Dave Mundell pipped Douglas Reid to third spot, equal on points but one end more, and Billy Howat sealed 5th place with his win against  Billy Morton.
Congratulations to all rinks for making league so competitive, and thanks to Liam and his ice staff for preparing top quality ice for matches throughout the season.
Our gratitude also to financial sponsors of Super league namely Hillhouse Group,  Alpha Electrical, GoGas Energy and Ayrshire Curlers Ltd.
The competition certainly lived up to its name and roll on next season's SUPERLEAGUE!!
Pictured above are  winners Alastair Middleton,  Neil Kennedy,  Shaun Rennie and Aileen McJannet
Back to news <