Ayr Ladies v. Irvine Ladies
14 February 2023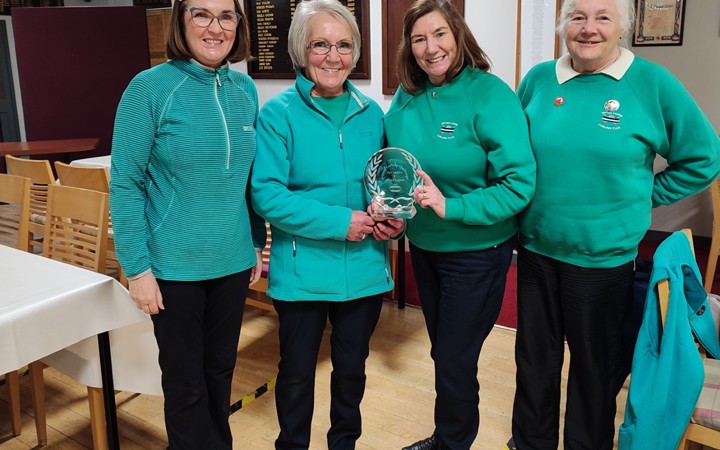 The Ayr Ladies played their annual match against the Irvine Ladies on Thursday, 9th February. The match ended in a peel, with each team scoring 5 points and four ends each.
The game was followed by a light lunch. Thanks to all who took part in the day.
Picture: The Irvine Ladies pose with the glass trophy.
Back to news <