Bell Quaich Bonspiel
30 January 2023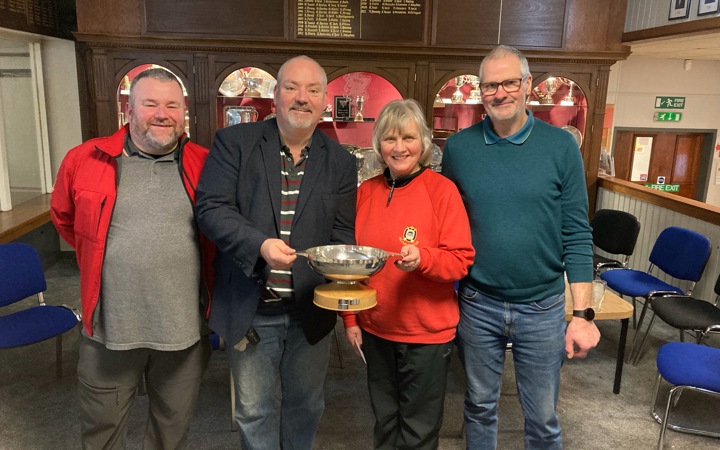 Ayr Curling Club fielded ten rinks to compete in the Bell Quaich Bonspiel.
Winning rink was Skip Jamie Mason, John Davers, Pat Galloway and Logie Collins.
Second was Skip Bert Andrew, Peter Galloway, Jack McCann and Hugh Kennedy.
Third was Skip Rob White, Malcolm Rae, Cliona Riach and Elizabeth Lai.
Sponsorship was courtesy of  Tam's Brig MOT's and Alan Simpson Vehicle Services & Repairs.
Photo L/R :  Logie, Skip Jamie, Pat and John
Back to news <