Ferguson Coffee Jug
07 March 2023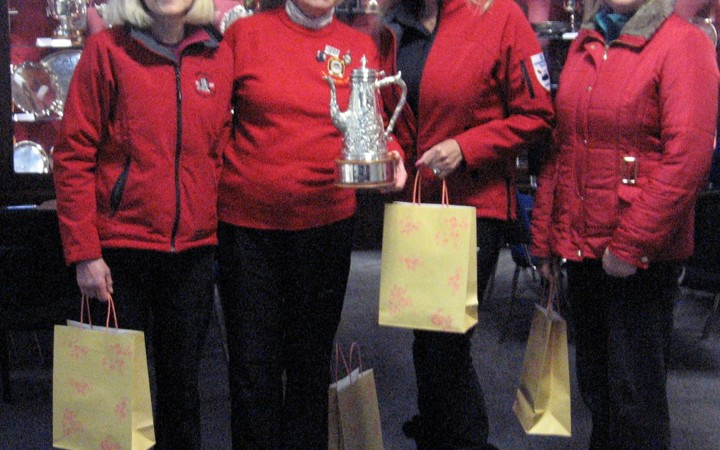 The final major competition for ladies at Ayr Curling Club, the Ferguson Coffee Jug was won by Skip Jennifer Mutter, Gillian Macdonald, Linda Williams and Shone Jack.
Runner up for the Stevenson Teapot was Skip Mara Lindsay, Linda Thompson, Alison Young and Freda Miller.
Sponsorship was courtesy of M.L. Williams, Ayr.
Back to news <