Lady President's Day 2022
28 November 2022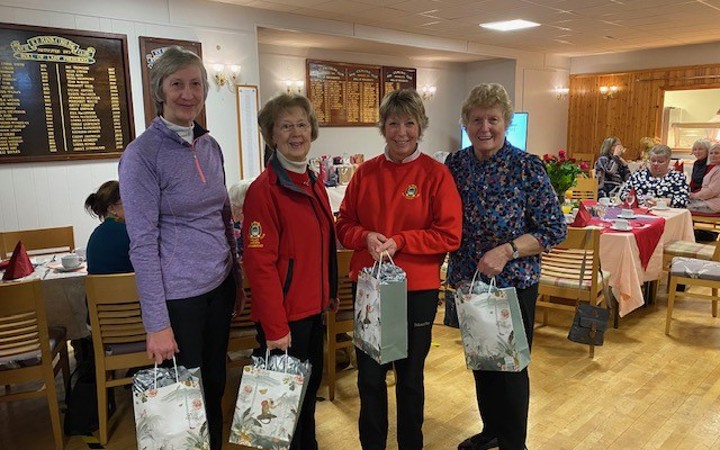 Friday 25 November 2022 was Lady President's Day which started at 12.00 noon on the ice. This consisted of playing 2x4 end games with a festive break, with slightly quirky rules which caused much amusement, discussion & debate on the ice.
| | |
| --- | --- |
| End | Rules of play |
| 1.      | Normal rules apply |
| 2.      | You can only play anti clockwise shots (out turn) |
| 3.      | You can only play clockwise shots (in turn) |
| 4.      | No sweeping of any shots |
| 5.      | No striking any shots out of play |
| 6.      | No skip in the head |
| 7.      | Stones furthest from the button (& in the head) counting |
| 8.      | Normal rules apply |

The winning team for the day was Moira Drummond, Jane McTimpaney, May Steel & Ann Naismith. (see above)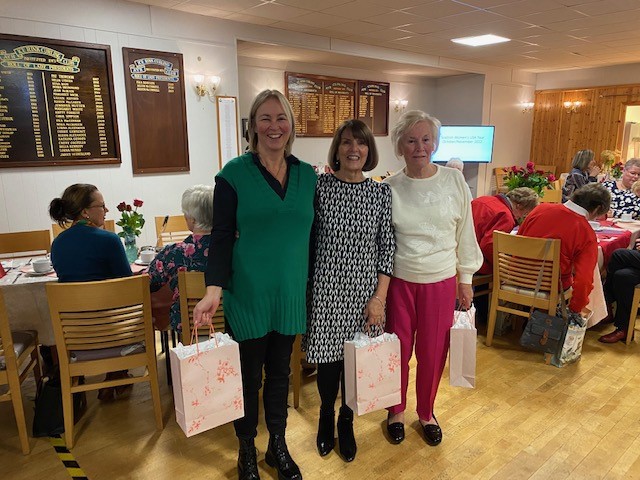 Runners up were a 3 person team consisting of Jennifer Mutter, Jean Morton & Freda Miller.
Jean Pearce managed an excellent raffle with a huge number of prizes very generously donated by lady members. The raffle was to raise funds for South Ayrshire Toy Bank and the very commendable sum of £250 was raised and will be passed to Aileen Quigley in the office.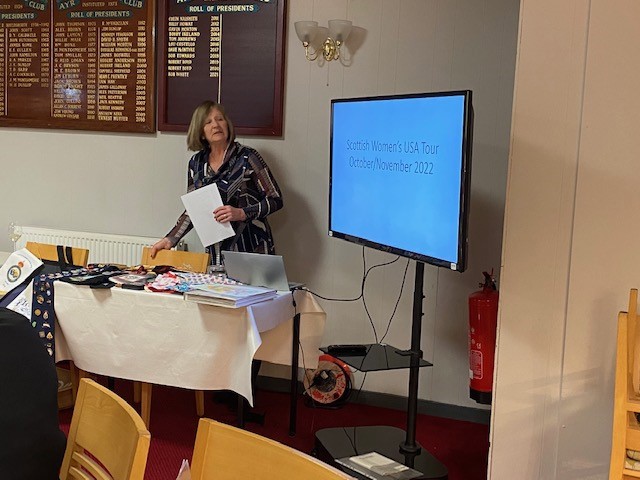 Mara Lindsay gave a superb presentation on her recent USA tour and will surely have stimulated interest in future tours with lady members.
Many thanks to our bar & catering staff for ensuring we were well looked after, to our ice staff for excellent ice, to Bert McKay for dealing with scoring and to Liz Goldie for very generously donating ice for the event.
Most thanks of course to all ladies who came along & made this a fun, social part of our curling calendar.
Alison Young, Lady President
Back to news <