Mair Memorial Cue Bonspiel
25 February 2023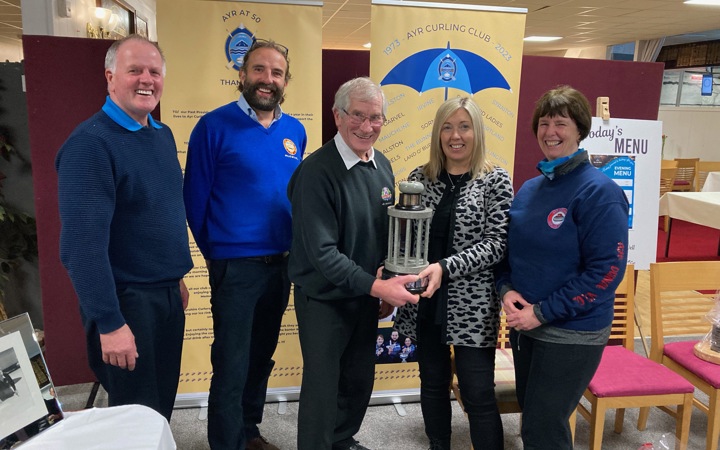 The Mair Memorial Cue Bonspiel was played on Thursday 23rd February. This Bonspiel is annually sponsored by the Mair family.
The trophy was first played for in 2004 in memory of Nessie Mair. Following the passing of Hugh Mair's father, Willie Mair, the event has been known as the Mair Memorial Cue Bonspiel.
An excellent response was received with 10 teams competing over 5 rinks using the cue. The results were varied, some high scores and some players maybe requiring cue practice.
The winning rink was skipped by Jim Boswell, Willie Mitchell, Hugh Kerr and Louise MacDonald. Second place was skipped by Bill Alexander, Liz Boswell, Jim Millar and Mhairi Doak. Third place was skipped by Peter Galloway, Wilson Mitchell, Ronnie Doak and Elspeth Mair.
Our thanks again to the Mair family for their generous support and sponsorship of this event.
Back to news <