Maxwell Trophy Finals
08 March 2023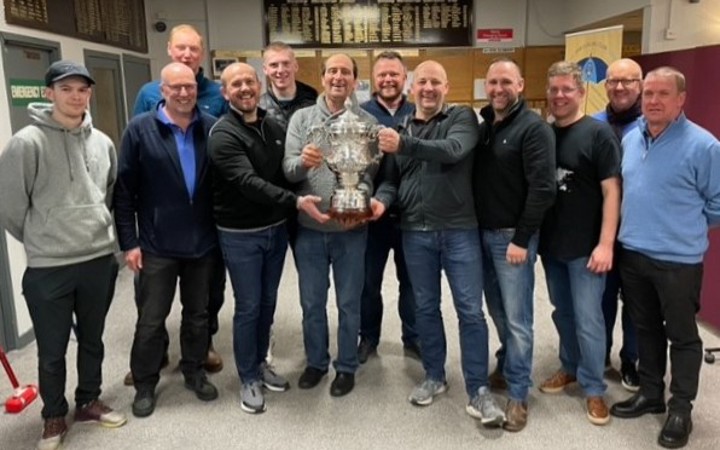 The final of this season's Maxwell Trophy was held at Ayr this week. Unfortunately, Ayr did not manage to qualify but there was still local interest with the Greenacres team comprising Stewarton Heather curlers with help from a few Dalry Union.

The three Greenacres rinks were up against Stirling in the morning semis with Lanarkshire taking on Kinross in the other match up.

Somewhat against expectations, Greenacres lost their game and with Lanarkshire beating Kinross, the scene was set for Stirling against Lanarkshire in the afternoon's best of three games final.

Two of the games were clear cut with Lanarkshire winning one by 9 shots to 3 and Stirling winning the other by 14 - 3.

So it all came down to the the third game which was an end and more behind the other two just to add to the suspense !

After 5 ends it was Lanarkshire which was a shot up but then Stirling managed a 3 which put them in the driving seat. However, Lanarkshire responded in kind which put them 1 shot ahead going into the last end. Stirling though had the hammer and played the end to perfection getting their 2 with the final stone.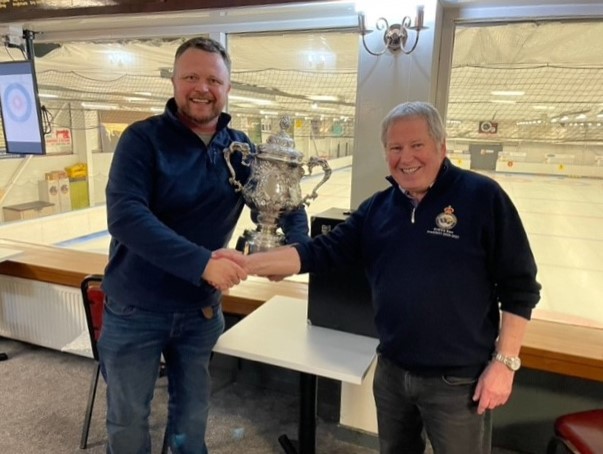 Stirling had never won the Maxwell Trophy and were delighted, as can be seen in the photo, to get their name on this prestigious trophy.
Back to news <