Ottawa Valley Tour visits Ayr
01 November 2022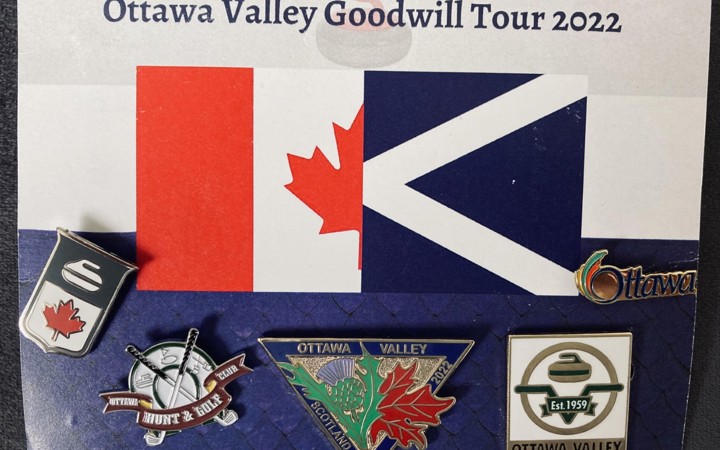 On Monday 31st October, Ayr welcomed four mixed Canadian rinks from Ottawa Valley Curling Association.
Nearing completion of their Scottish tour they were entertained prematch with pink gins. Mingling with our mixed teams skipped by Jim Boswell, Ronnie Peat, Ali Cunningham and Aileen McCorkell club badges were exchanged. Ayr players received a splendid presentation card shown below.
Tour organiser Eric Richardson ( Renfrew Province ) unfortunately was absent due to mild Covid. However, Graeme Adam stepped in as courier for the day.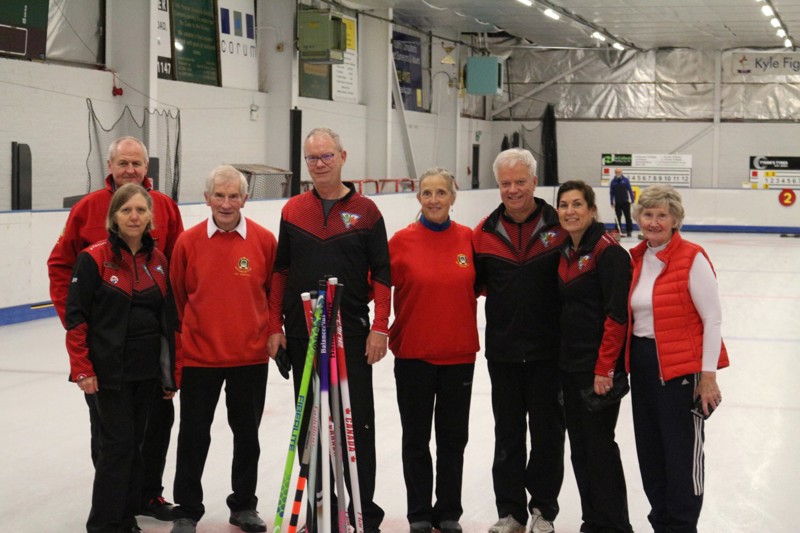 Ayr won three of the four matches. Jim Boswell beat Bill Woods 7 shots to 6 in a tightly contested game. Ali Cunningham lost 8 shots to 3.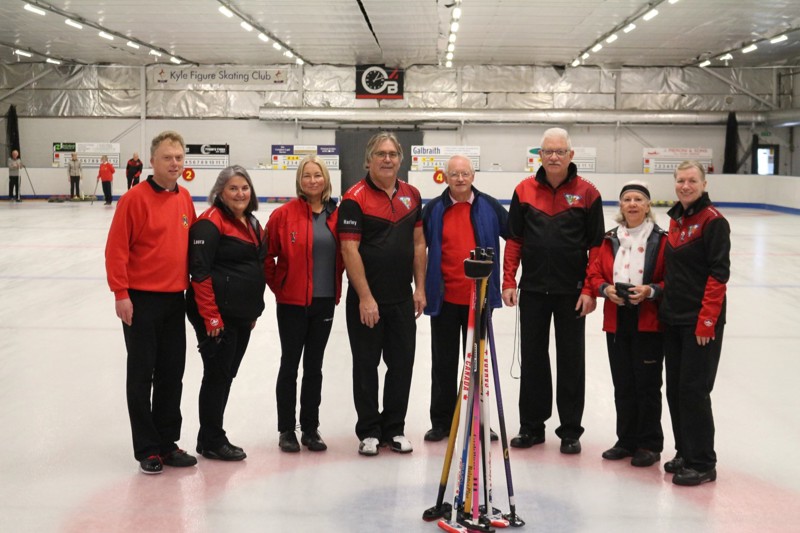 Ronnie Peat beat Andy Broder 8 shots to 7 and Aileen McCorkell beat Russ Oatman comfortably although lost three in last end.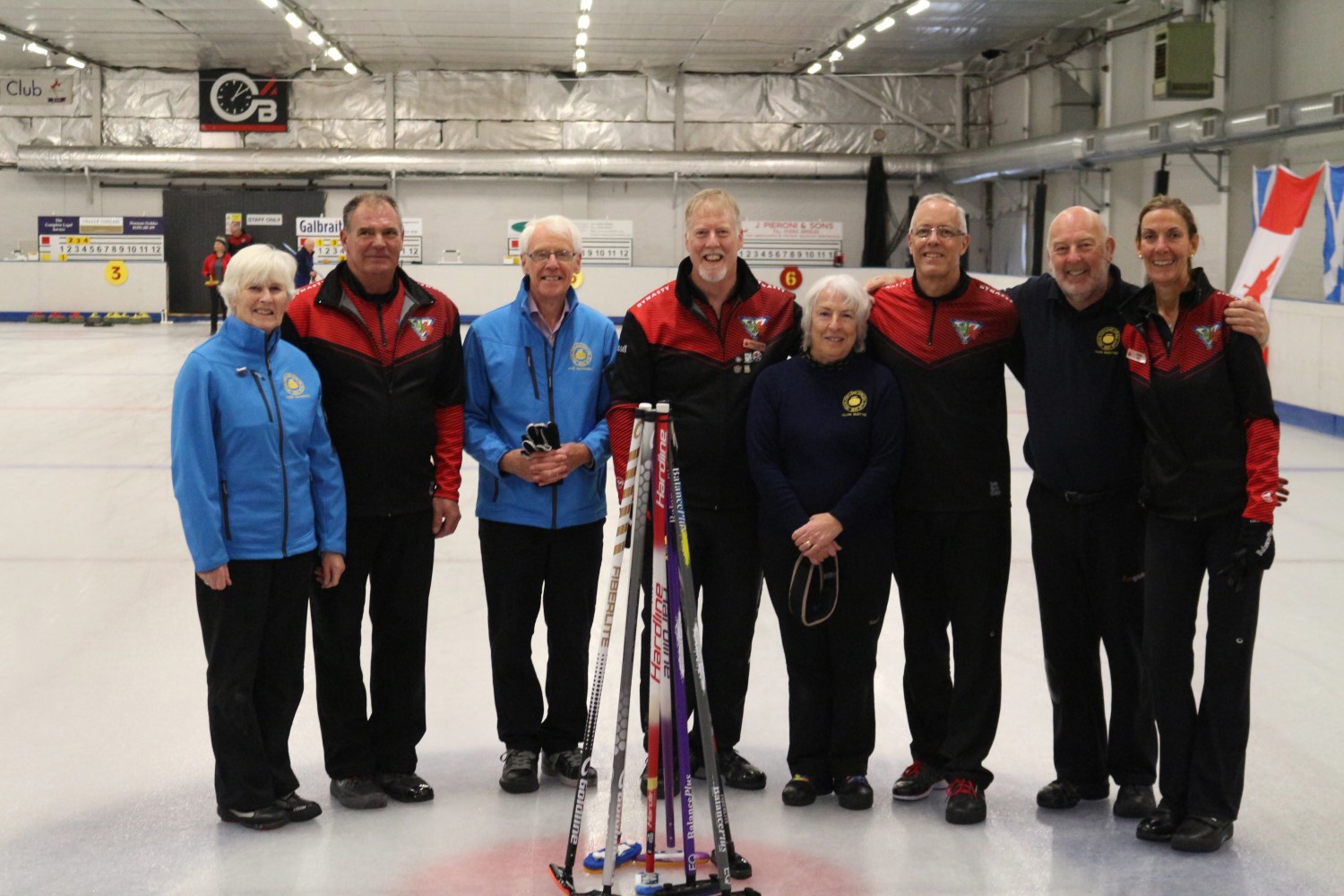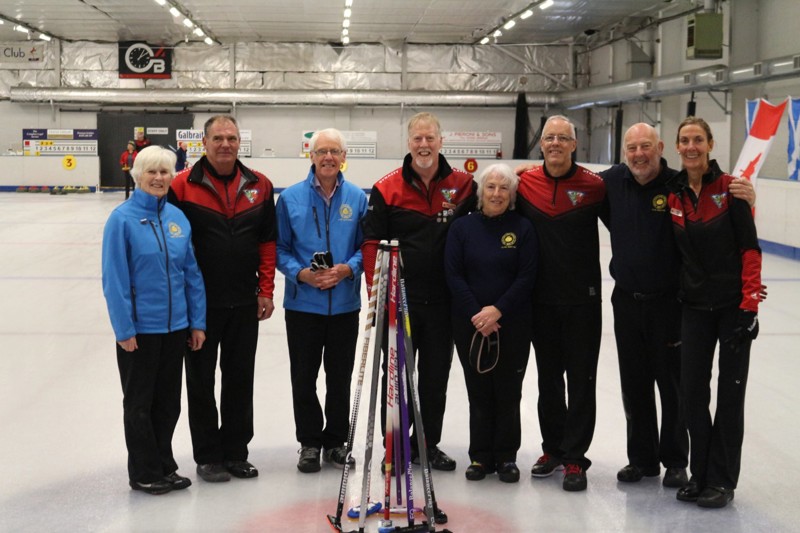 Broom stacking took place on completion of end 4 with pink gins quenching thirsts !!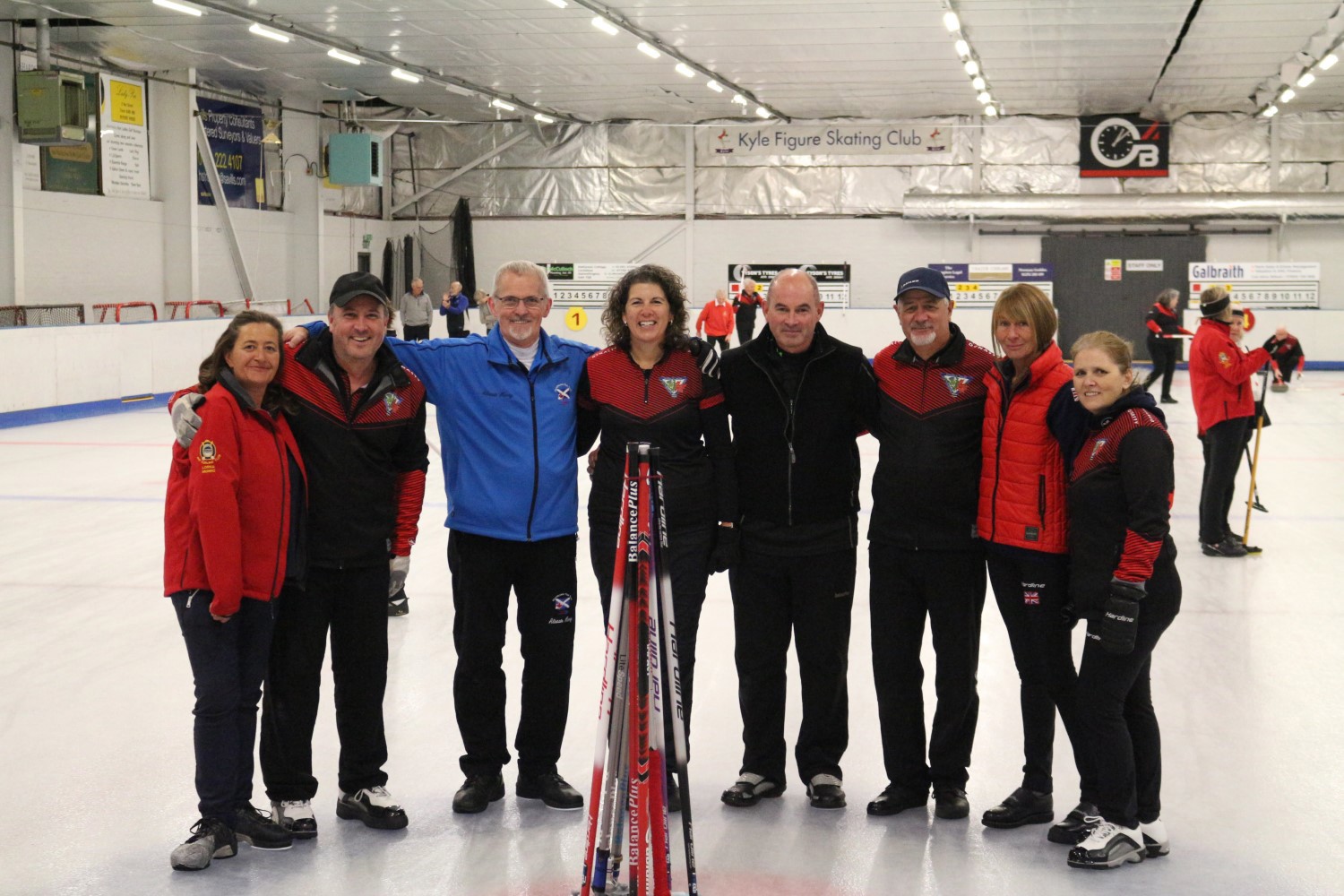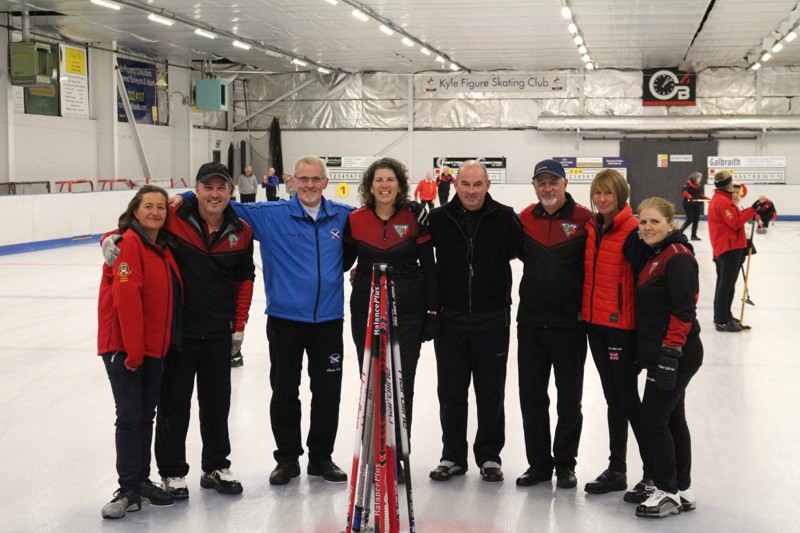 Back to news <