The Maple Leaf Bonspiel
06 November 2022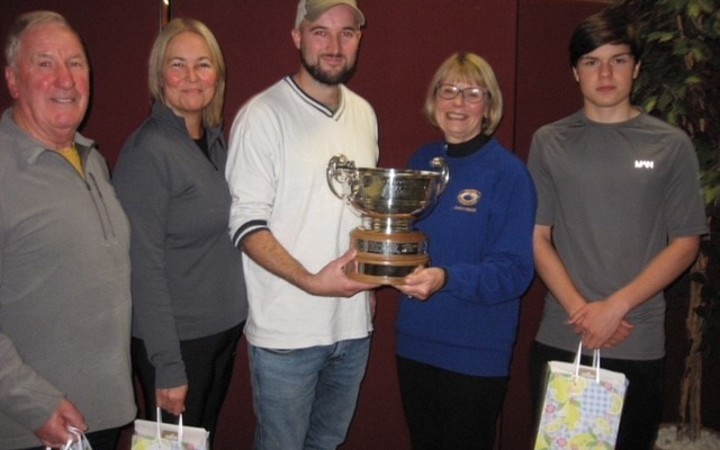 A good compliment of 12 rinks participated in the Maple Leaf Bonspiel held at Ayr Curling Club at the weekend.
Winning Rink was Skip Billy Morton, Frank McHugh, Jean Morton and Karson Finlay.
Second Rink was  Skip Arran Cameron, James  Galloway. Allan Gall and Jane McTimpaney.
Third was Skip Jennifer Mutter, James Murdoch, Ken Ireland and Liz Boswell.
Sponsorship was courtesy of J. Pieroni & Sons Ltd. Ayr.
Photo  L/R : Frank  :  Jean  : Skip Billy  : Karson :Sponsor Mrs Katey Pieroni
Back to news <