Willie Johnston Trophy
17 March 2023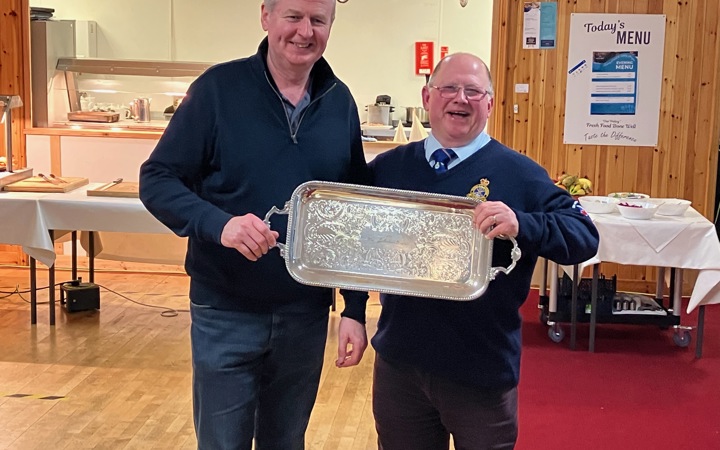 On Thursday 16th March, three teams from Hamilton visited to compete for the annual "Willie Johnston Trophy" (for men over 50) against Ayr.
Last played for in 2020, it was a delight to return to this Intercity following Covid.
Ayr was skippped by Neil Sands ( Mark Pieroni, Johnny Johnson, Alex Connell ),Bobby Ireland ( Colin Naismith, Logie Colllins, Andrew Baird ) and Ronnie Peat ( Ewan Lawrence, Ken Ireland, Peter Galloway )
The results were decisive with all three games going to Hamilton. L. Steele 9 v N. Sands 5 ; D. Haggard 9 v B. Ireland 4  and I. Hathorn 5 v R. Peat 3.
Hamilton retained the trophy and following a delightful Carvery, President Ken Ireland presented winning Hamilton President Davie Haggart with trophy.
We look forward to the return match next season at Hamilton. Our thanks to Vice President Jean Morton for organising this event.
Back to news <