Superleague - Knock Out Finals
22 February 2016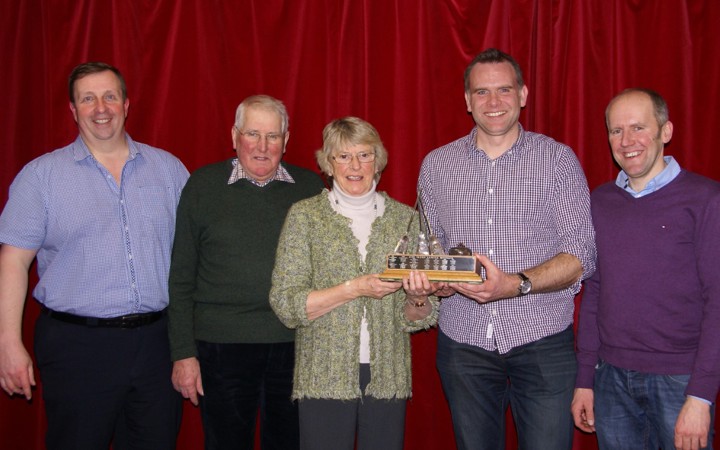 Congratulations to all the Superleague teams.
The top four teams at the end of the league stage were
1st    David Mundell
2nd   Robert Clark
3rd   Billy Howat
4th   Billy Morton
Pictured above - Dougie Reid, David Goldie.Liz Goldie presenting trophy to David Mundell and Richard Goldie.
All 12 teams played last Friday in the Knock Out stage, with teams ranked 1-4 in the Gold Section, teams 5-8 in the Silver and teams 9-12 in Bronze.
Gold Winners – Robert Clark, Murray Stevenson, Robert Anderson and Keith Rennie
Silver - Gavin Hamilton, Euan Lawrence, David Hope and Fiona Neilson
Bronze – Gail Thomson, Alison Cunningham, Sheila Kennedy and Claire Johnston
The final league placings can be found here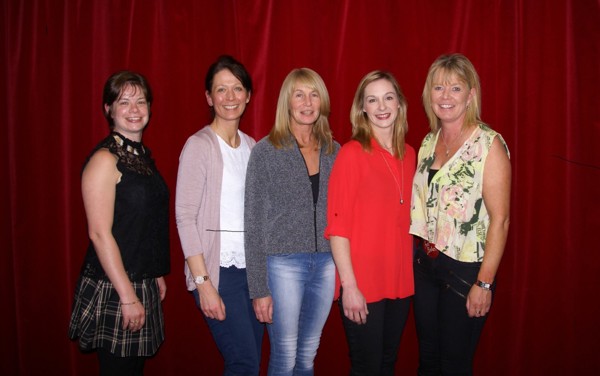 Girls Super League team Claire Johnston, Sheila Kennedy, Alison Cunningham, Catherine Eccles and Gail Thomson
Back to news <