Superleague Finals 2017
14 March 2017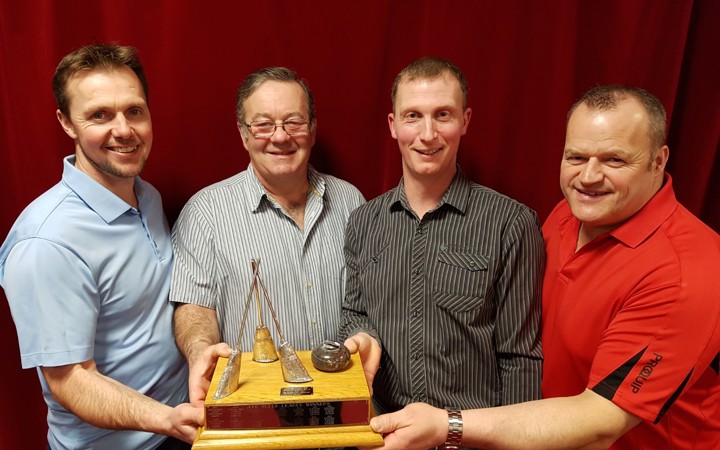 Pictured above is the Neil Kennedy team who finished top of the Superleague this season.  They finished on 17 points, 3 points ahead of their nearest challengers, Billy Howat and Ian Aleaxander and their prize was a magnificent £600.
Final League Table can be found here
Neil Kennedy wasn't able to play in the Final Night Knock Out stage and the Sands team were beaten at the semi final stage by Dougie Paton who went on to beat Ian Alexander in the Final.
All 12 teams were involved in the Finals, grouped in either Gold, Silver or Bronze sections and the final results were:
Gold k/o final D Paton beat I Alexander at extra end
Silver k/o final D Mundell beat R Clark
Bronze k/o final Liam Scott beat Gail Thomson
The three section winners received £200 per team.
Thanks to all who competed to make this a great competition and especially to the sponsors
QTS Group,
Hillhouse Quarry Group
and Ayrshire Curlers Ltd
Pictures can be found in the Gallery or by clicking here.
Back to news <