Reid rink wins Super League 2019/20
31 January 2020
A dramatic climax to the Super league on 30 January 2020, eventually saw Dougie Reid's rink come out on top.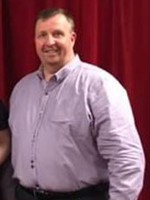 Going into the final night, three rinks were tied on 15 points, with Rab Clark having one more end than Dougie, and Doug Paton a further three ends behind. Reid and Paton happened to be playing each other on the last night, and with Rab's rink losing (in his absence), it became a straight shoot-out between Doug Paton and Dougie Reid (skipped by Craig).
Reid were trailing throughout the game, giving up a four in the fourth end. However a two in the seventh brought them only one shot behind Paton. An excellent touch up by Craig with his last stone, meant Doug Paton had a tricky shot to remove it, and it just shaved by, resulting in a peeled game. With the superior ends tally, the Reid rink won the league.
See the fulll league table
Thanks to the sponsors: QTS Group, Hillhouse Quarry Group, Rural Finance,  and Ayrshire Curlers Limited
Back to news <